EspañolOn Thursday, the Peruvian Congress announced it will form a multiparty commission to investigate the influence of drug traffickers within their political parties. The decision was made after various investigations revealed connections linking political candidates and government officials with illegal activity, such as drug trafficking and money laundering.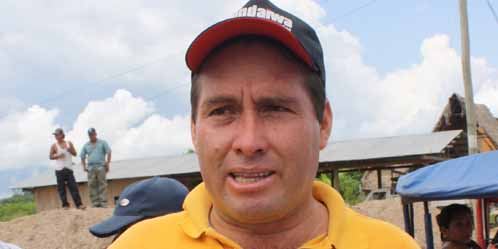 Agustín Molina, a Gana Perú Party congressman and author of the proposal, explained that this commission will seek to identify the source of illegal campaign financing.
"This commission will investigate dirty money in electoral campaigns coming from drug trafficking. Just a few days ago, national campaigns were launched and it was reported that many candidates are being investigated for this issue," said Molina. The congressman also stated that these investigations may necessitate the "lifting of banking secrecy."
Perú's anti-drug prosecutor, Sonia Medina, compared the country's current situation with that of Colombia and Mexico. "We are now a vile mirror of what Colombia once was and what Mexico is right now," she said.
Although the Peruvian murder rate is lower than in those countries, the inflow of drug-trafficking money into Peruvian politics is steadily increasing. A third of Peruvian citizens live in a region where political candidates have either been investigated, prosecuted, or convicted for crimes related to drugs, according to the persecutor's office.
For example, the newly elected regional president of Amazonas, Gilmer Horna Corrales, is now being investigated for money laundering, after having been accused of drug-trafficking links in the past.
Similarly, the new regional president of Uyacali and former coca leaf producer, Manuel Gambini, has also been linked to drug trafficking and money laundering activity.
In August, the Minister of the Interior Daniel Urresti Elera disclosed a list of 115 candidates with criminal records for illegal drug trafficking.
"We are not saying that they are drug traffickers, but we believe that the citizens have the right to know that, for example, candidate 'X' was at least summoned in such a case for illegal drug trafficking in a given year, or was accused and ultimately acquitted. That's what really matters," said Urresti.
Source: RPP.