EspañolOn Thursday, the Peruvian government imposed a state of emergency in Ramón Castilla and Yavaría, two remote districts along the Amazonian border shared with Brazil and Colombia. President Ollanta Humala issued the decree as a way to combat drug traffickers operating in the region.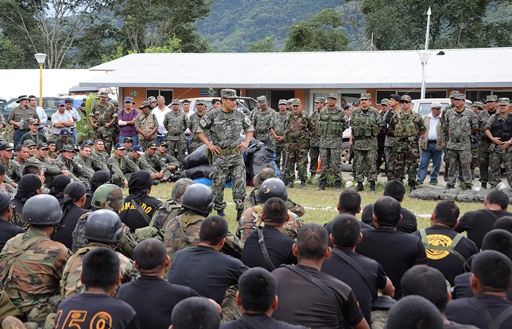 The state of emergency will last 60 days, while security forces are temporarily allowed to suspend due process, conduct warrantless searches, prohibit public gatherings, and expel foreigners.
According to the United Nations Office on Drugs and Crime, the affected region, despite having a population of only 36,000 people, produced approximately 6 percent of all the Peruvian coca leaf in 2013.
The only judge in Caballococha, the largest city in the area, has prosecuted more than 80 people charged with drug-related crimes since May 2013.
Retired General Carlos Morán, former police chief of the Peruvian anti-narcotics police, says "greater logistical equipment and aerial support" is needed to battle drug traffickers.
According to the US Drug Enforcement Administration (DEA), Peru has been the world's largest producer of cocaine since 2012. The United Nations Office on Drugs and Crime also ranks the country as the world leader in the number of cocoa leaf plantations.
The Peruvian National Police requested the emergency order to help its officers "effectively combat illegal drug trafficking," according to statements offered to a local news outlet.
Sources: Frontera, Latin Times.