EspañolVenezuelan officials have launched a formal investigation into the TNT television drama Legends over its depiction of President Nicolás Maduro.
https://twitter.com/DrodriguezMinci/statuses/506644760896229376

The series Legends broadcast by US channel TNT foreshadows a typical Hollywood script of imperial actions against legitimate governments.
The show recently aired an episode in which President Maduro tried to acquire biological weapons to counter protests in his country. Minister of Communication and Information Delcy Rodríguez has requested that the National Commission of Telecommunications of Venezuela (CONATEL) look into the matter.
On Monday, CONATEL Director William Castillo announced via Twitter that his office would open a full investigation beginning Tuesday:
Por instrucciones de Min. @DrodriguezMinci mañana @conatel abre investigación sobre el caso de la serie "Legends" transm. Tv por suscripción

— William Castillo B (@planwac) September 2, 2014
Per Minister @DrodriguezMinci's instructions, @Conatel will launch an inquiry tomorrow regarding the case of the series Legends transmitted through cable television.
https://twitter.com/DrodriguezMinci/statuses/506645378901737472

Due to the lies and manipulations against President @NicolasMduro on the TV show Legends, we request @Conatel open an in-depth investigation!
During a 19-second scene in which FBI agents interrogate a terrorist suspect, Maduro and his party are mentioned as interested in acquiring a biological weapon to stop the social upheaval in the socialist country.
This is not the first time a US media company has referred to the Venezuelan government as a dictatorship. In 2012, Mercenaries 2, a video game produced by Pandemic, included a mission which involved ending the "Venezuelan dictatorship."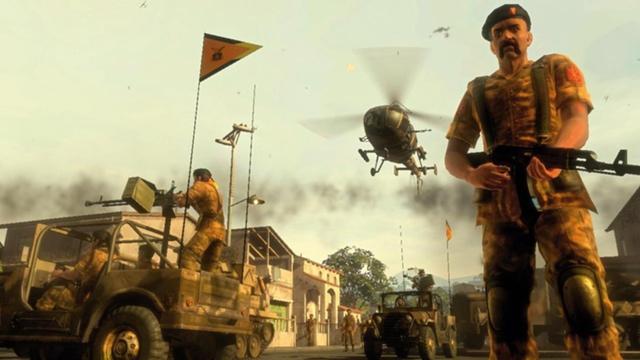 Legends, produced by Turner Broadcasting Systems (TBS) subsidiary TNT, is broadcast throughout the United States, Spain, and Latin America.
Source: Noticia al Día, La Iguana Tv.