EspañolThe Colombian military are boosting their presence in Arauca, a northeastern province that borders Venezuela, to deal with a recent wave of guerrilla attacks from the National Liberation Army (ELN).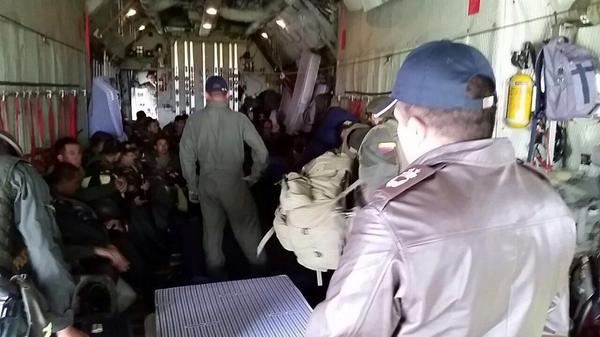 The announcement came on Tuesday, hours after the assassination of a local politician, Pedro Antonio Bohorquez, and his bodyguard in the city of Saravena. Earlier that same day, eight soldiers were injured by a homemade explosive device in a separate incident.
Rodolfo Palomino, Colombia's police chief, announced the reward for information on the Marxist attackers.
Recompensa de hasta 50 millones para quien nos permita capturar a bandidos que generaron terror aquí, en Saravena. pic.twitter.com/MdBR57B8HT

— General Palomino (@GeneralPalomino) August 12, 2014
"Reward of up to 50 million [Colombian pesos, US$26,600) to those who help us arrest the criminals who brought terror to Saravena."
Arauca is a stronghold of the ELN rebels. With an estimated 2,500 members, the ELN is also Colombia's second largest guerrilla, after the FARC, and they have been fighting the Colombian state for five decades.
La comunidad de #Saravena no está sola. Iniciamos intervención con toma de #Saravena que trae el incremento del pie de fuerza @goberarauca

— Mindefensa (@mindefensa) August 12, 2014
"The community of Saravena is not alone. We have initiated an intervention to regain #Saravena and increase on-the-ground strength @goberarauca."
In the two weeks prior to these attacks, gunmen killed nine people in Saravena, according to El Tiempo. Also last week, a soldier died and at least six others fell ill after eating pork bought from a local person. The military suspect the meat was laced with rat poison and that the person who sold it was an ELN rebel.
Source: BBC World.