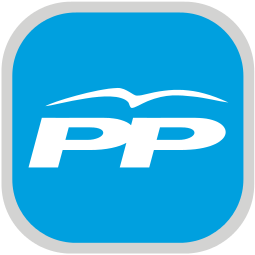 Spain's People's Party (PP) presented the 2nd Oswaldo Payá Award to Venezuela's Democratic Unity Roundtable (MUD) and called the organization "the main engine of democracy and respect for human rights" in the South American country.
The award, named after the late Cuban dissident Oswaldo Payá, is presented in "recognition and tribute" to people and organizations who foster and promote democracy and human rights around the world.
According to a statement delivered by the PP, the MUD aims to "strengthen the Venezuelan democratic system, guarantee human rights, consolidate national sovereignty, and achieve the highest level of well being for all of the country's citizens."
"The PP has always shown concern about the deterioration of basic rights and freedoms in Venezuela and is confident that democratic values continue to gain supporters [among] the Venezuelan public," read the statement.
MUD is a coalition of 29 parties in Venezuela and has been led by Ramon Guillermo Aveledo as their secretary general since its creation in 2008.
"Aveledo is a man of consensus and dialogue with a long political career," the PP emphasized in their statement. He was also head of the Venezuelan Chamber of Deputies from 1996 to 1998, leader of the Independent Political Election Organization Committee of Venezuela, and author of some 20 books about Venezuela and international politics.
Sources: Latin American Herald Tribune.