Español According to Rubén Zamora, El Salvador's ambassador to the United States, the surge of unaccompanied children fleeing Central America is currently overwhelming the US immigration system. To expedite their return to their home countries, the United States is considering chartered flights specifically for these children, says Zamora.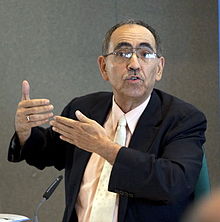 Since May, at least 9,000 unaccompanied minors, mostly from Honduras, El Salvador, and Guatemala, have sneaked into the United States. Unlike children from Mexico or Canada, Central American children are prevented by US law from being immediately deported. Instead, they must be given shelter and undergo a bureaucratic deportation process. Most end up staying for years until they're finally sent back to their countries.
Within the past few weeks, however, Ambassador Rubén Zamora said US officials approached the Salvadoran government with the idea of sending a chartered flight filled with children to the Central American country.
While El Salvador is currently receiving no child-only flights, Zamora says there are as many as seven adult-filled flights every week, each holding approximately 120 deportees.
According to the ambassador, El Salvador would not oppose the flights as long as the United States complies with the current laws in place to protect children, all passengers had previously seen a judge, and if officials had attempted to reunite the children with relatives living in the United States.
In 2013, El Salvador launched a pilot educational campaign, supported by the United Nations Population Fund, to inform teens about the dangers of illegal immigration. The government distributed cartoon pamphlets and graphic posters to a few hundred people, which detailed the risks of making the journey to US soil. The United States federal government is also trying to stem the problem at the source. Last week, the White House announced that El Salvador would be among three Central American countries to receive financial aid aimed at curbing violence.
"Money is welcome, and we are very thankful for that," said Zamora. "But let's not fool ourselves. That is not going to solve the problem."
So far into 2014, 47,000 unaccompanied minors have entered the United States illegally —a 92 percent increase from last year.
Source: Al Jazeera America.