EspañolOn Monday, as part of the 14th National Meeting of Private Enterprise (ENADE) in El Salvador, the National Association of Private Enterprise (ANEP) presented their report, "Competitive El Salvador 2024." It proposes a variety of reforms and potential legislation designed to give the country a major economic boost.
The report introduces six legislative bills, five amendments to pending laws, and 18 different reforms to current laws. It also outlines how El Salvador may develop their very own Zones for Employment and Economic Development (ZEDEs).
In order to counter El Salvador's low economic growth rate, representatives from ANEP, along with President Salvador Sánchez Cerén, pledged to implement policies to improve competitiveness, create jobs, and revive the Salvadoran economy.
President of ANEP Jorde Daboub said, during his presentation at the event, that "the obstacles to progress are the result of bad decisions and inconvenient laws that can be fixed if you have political will to do it."
Si estigmatizamos el hecho de ser exitoso no saldremos adelante. @DaboubJorge

— ANEP El Salvador (@ANEPElSalvador) June 23, 2014
If we stigmatize economic success, we will not move forward.
Daboub then urged Sánchez Cerén to establish an honest and open dialogue to find practical solutions to the country's economic problems. At the same time, Daboub wants the nation to keep with democratic principles, the separation of powers, the institutions created in the 1992 Peace Accords, and proper management of the public's finances.
He then told the president that if he accomplished these things, the business community would help him fulfill his campaign promises. The president was then presented with a copy of the ENADE 2014 report.
During his speech, Sánchez Cerén reaffirmed his commitment to improving economic development and said the report issued by ANEP would serve as a way to begin a discourse, as well as an important resource to determine how best to create the conditions necessary for investment. The president also appointed Vice President Óscar Ortiz as the intermediary in the ongoing dialogue between the government and private enterprise.
Sánchez Cerén added that his administration is working toward building public-private partnerships, the Partnership for Growth program with the United States, fiscal austerity, and the implementation of a framework for investment incentives. He will also seek to develop the coastal-marine area, strengthen infrastructure and transportation, and develop the nation's human resources.
Ricardo Avelar, a political scientist and executive director of the think tank CREO, told the PanAm Post that the political will exists for the government of El Salvador and private enterprise to negotiate the right terms to improve the nation's economy.
"El reto está puesto en la mesa, busquemos juntos el desarrollo del país" –@sanchezceren #ENADE2014

— CREO (@creo_sv) June 23, 2014
The challenge is on the table; let us seek to develop the nation together.
"Based on what we saw at ENADE, there's a positive starting point for dialogue between government and private companies, especially when considering the message from Salvador Sánchez Cerén, who spoke of growth without involving ideologies. There is a glimmer of hope that these projects can work in El Salvador," said Avelar.
"In addition to these gestures, the government has to enact clear signals to achieve that purpose, such as rethinking the proposed tax reform and promoting accountability in public spending," he added.
ZEDEs for El Salvador
During the ENADE conference, attendees discussed the possibility of establishing ZEDEs (startup cities) in El Salvador as a way to improve the nation's economic competitiveness. The startup-city approach has been successful in places like Singapore, Hong Kong, and other parts of China, and El Salvador may soon adopt these models to replicate the economic revitalization.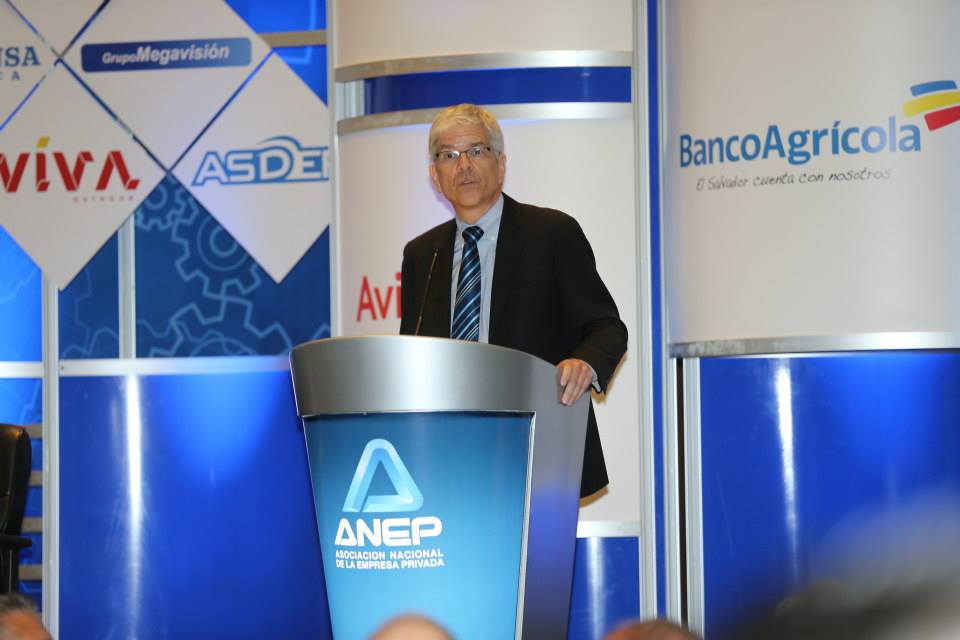 ANEP notes that in countries with little foreign investment it is common to find a lack of faith in state institutions, serious problems of corruption, and a lack of judicial independence. Startup cities can overcome these problems, since these special areas of development enjoy autonomy in economic, administrative, and legal policy.
For ANEP, one of the main advantages to El Salvador developing its own ZEDEs would be the opportunity to remove the political uncertainty that comes with changes in government. As autonomous areas, they are designed to be unaffected by potential political swings in government.
The country will also benefit from the development of the tourism sector, industry, and agriculture. The investment opportunities in these areas, the organization contends, will then bring new employment opportunities for Salvadorans.
"When it comes to startup cities, we have to find the way that best suits El Salvador, but we are definitely ready to implement a type of organization that fosters not only transparency and accountability but also ease of growth and investment based on the freedom to choose and exchange with one another," said Avelar.
To expand on the topic of ZEDEs, the ENADE conference hosted a talk by Mark Klugmann, a member of the Committee for Adoption of Best Practices of the ZEDEs in Honduras. An expert in economic development, he advises on economic reform and poverty reduction for several governments.
The event also featured a presentation by Paul Romer, professor of economics at the Stern School of Business at New York University. A leading proponent of startup cities, Time magazine has noted him as one of the most influential people in the United States.
Liberty as a Means of Economic Development
During ENADE, Juan Carlos Hidalgo, a Latin America policy analyst with the Cato Institute, presented an an agenda for economic freedom in El Salvador.
Hidalgo highlighted the need to streamline and reduce the cost of opening a business, abolish all tariffs and join the Pacific Alliance, simplify tax processes, lower corporate taxes, improve security, and clamp down on corruption.
Avelar echoed Hidalgo's message by saying, "Another very valuable aspect in ENADE is that beyond ideological discourses, there are decisions that work better than others and that bring more prosperity. Fortunately, Juan Carlos Hidalgo's message was clear, and it is liberty that moves countries forward."