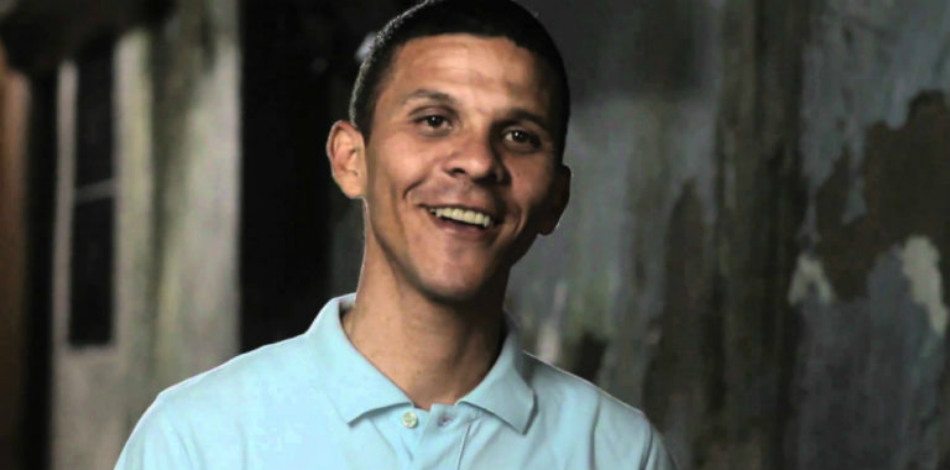 EspañolGilber Caro is one of the congressmen in Venezuela who make up the political opposition fighting President Nicolás Maduro and his regime. He's been in prison for more than six months as a result, virtually powerless there — that is, until he decided to start a hunger strike.
He wants to be transferred to the military prison of Ramo Verde on Monday, August 11, where he will have a better change of making it to a trial that has long been delayed.
"I, Gilber Alexander Caro, an adult Venezuelan, a deputy congressman of the Bolivarian Republic of the National Assembly, make it clear that after asking for our freedom and in hopes that we will receive it, I would like to be transferred to the Ramo Verde prison, city of Los Teques of Miranda state," begins the letter he wrote.
"… I applied for this request to the Military Court and to this date I have not received a reply … As I have not received any response, today I will begin a hunger strike, which I will escalate by later sewing my lips closed if no response is made to my respectful request to be transferred."
He said that he blames the state, the corrupt Supreme Court and Ombudsman for his need to resort to the "human extremes of protest."
https://twitter.com/gilbercaro/status/907268337096372224
URGENT DepGilgber Caro begins hunger strike. He is in danger and that is why he is asking to be transferred while he is awaiting trial.
Caro was arrested on January 11 and charged on June 1 for "betraying the homeland" and undermining the efforts of the National Armed Forces.
Caro was first held in custody by the Bolivarian Intelligence Service (Sebin), and then later detained in Barracks 41 of the Armored Brigade of the Army in Carabobo. He was finally transferred to a jail in Guárico state on July 26.
Source: El Nacional, Efecto Cocuyo