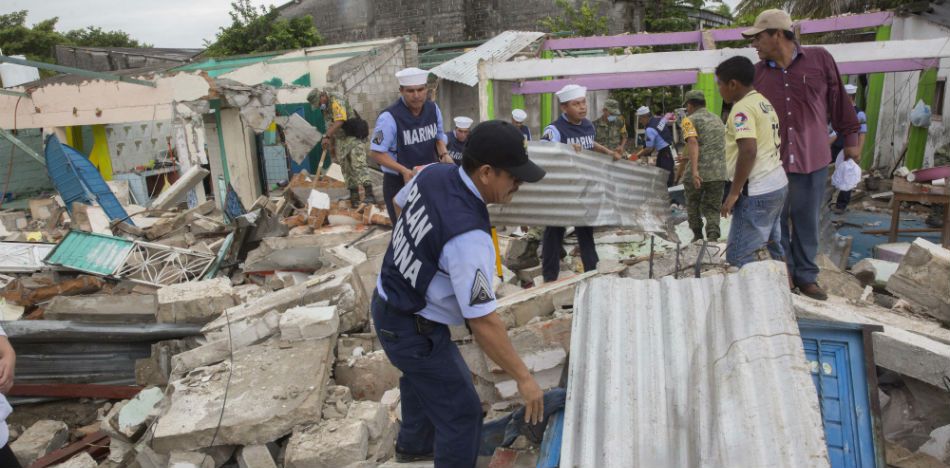 EspañolMexico's Ministry of Finance has announced that it will temporarily cover the income tax of companies, individuals and corporations in the states most effected by the earthquake that hit the country last Thursday — most notably the states of Chiapas and Oaxaca, according to Mexican Secretary of Finance Jose Antonio Meade.
"These fiscal incentives mean relief for taxpayers from ISR, the Value Added Tax (VAT) and their social security contributions," Meade said.
Official clarified that the fiscal stimulus did not technically represent a disbursement by the federal government, but rather an extension to taxpayers who must still fulfill their responsibilities to the government, such as the payment of the ISR for the period of August through December 2017.
"They will be given the necessary time," Meade said. "We do not have all of the figures yet, because it is probable that there are more effected municipalities."
According to the Secretary of the Treasury, both employers and other entities required by the Social Security Law to comply with tax obligations "are authorized to pay in installments, either deferred or up to 12 installments, without generating surcharges or interest caused during the months of September to December 2017, so that these are covered from the month of January 2018."
Se otorgarán diversos beneficios fiscales a los contribuyentes de las zonas afectadas por el reciente sismo. Info: https://t.co/NjvdaLP7N8

— Hacienda ?? (@Hacienda_Mexico) September 11, 2017
Various fiscal benefits were granted to taxpayers in the regions effected by the recent earthquake 
It will also be possible to immediately deduct the investments made in fixed assets that are carried out between September 7, 2017 and March 31, 2018 in Chiapas and Oaxaca.
Taxpayers who benefit from this measure will have to make VAT payments in three parts, corresponding to the months of August, September, October, November and December of 2017.
Source: El Economista