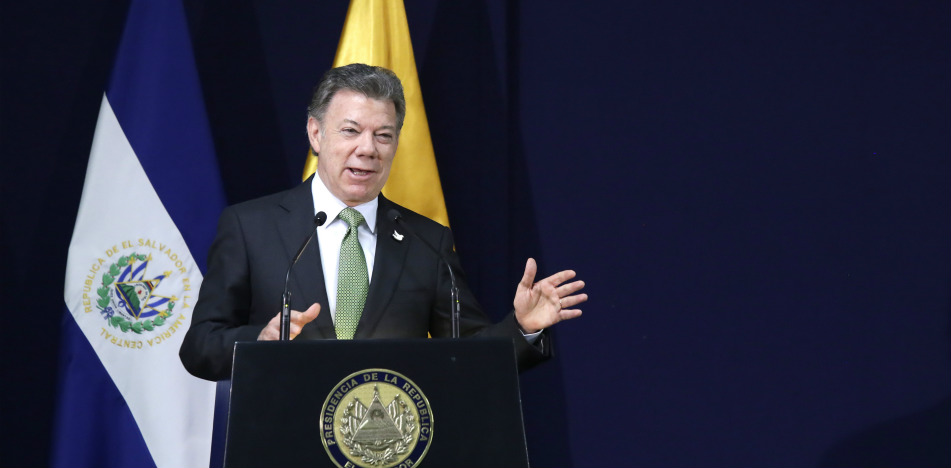 EspañolColombia President Juan Manuel Santos is planning to ask Pope Francis to help negotiate a peaceful end to the rampant and devastating Venezuelan crisis, according to an interview he did with BBC Mundo.
"It is a very difficult situation, and there is no concrete proposal," he said. "Hope for the possibility of a peaceful and negotiated solution, I think, must be the slogan of the whole world, and I think it is the Pope's slogan."
Santos and the Pope will speak during his visit to Colombia between September 6 and 10.
"What we are looking for last is a transition, because the truth is that in Venezuela they ended up without a democracy, which is a bad thing for Venezuela and the region, and we must all try to do what we can to restore that democracy," President Santos said.
He insisted to BBC Mundo that Colombia is willing to push for a transition to a democratic system in Venezuela, and that he thinks the whole region wants the dictatorship run by Nicolás Maduro removed.
"Having a dictatorship in half of Latin America is something that no one agrees with. It does not suit Colombia, and it does not suit the world either," he said. "So what we want is to seek the restoration of the rights of Venezuelans."
Santos spoke fondly of the recent sanctions levied by the United States, which focused both on Nicolás Maduro and other members of his regime as well as the state-owned oil company PDVSA. Santos said interests in his region are shared by countries in North America, as well.
Source: BBC