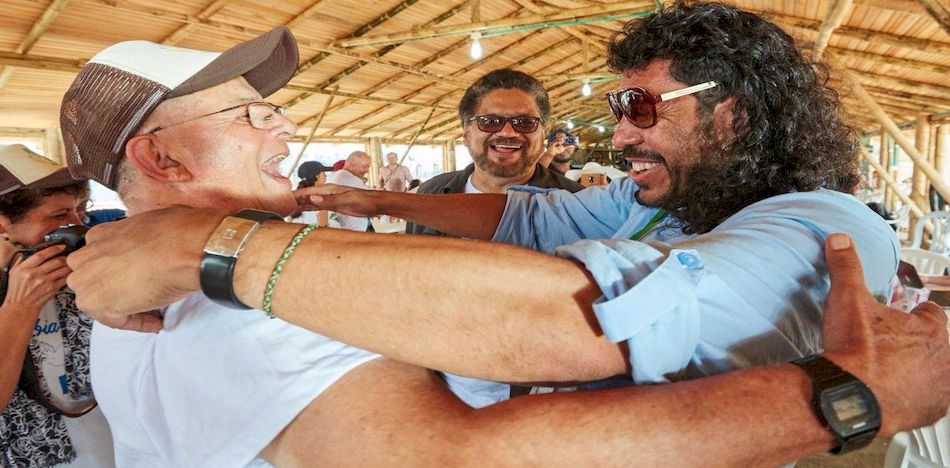 EspañolThe Revolutionary Armed Forces of Colombia have invited a former soccer star to run for congress under their party banner, officials recently announced.
René Higuita, nicknamed "El Loco" during his time with the Colombian national team from 1987 to 1999, has been asked to run with FARC.
Currently, officials are holding congressional meetings to decide on candidates for the upcoming 2018 elections, a particularly high-stakes moment for FARC, which is making its first attempt at politics following a disarmament negotiated by President Juan Manuel Santos and his administration.
"René, wherever you are, I am sending you a tremendous hug from this FARC congress that is going to become a political party," Rodrigo Granda, one of the leaders of the FARC, said during a press conference. "We hope that you will help us and hopefully you can join our list of Senate candidates or maybe even as President."
Higuita attended the tenth National Guerrilla Conference last year, in which the FARC bases ratified the peace agreement, as well as the disarmament ceremony transitioning the guerrillas into civilian life.
Granda tweeted Higuita as well: "We send you a big hug, @higuitarene, thank you for the work you have done for peace in Colombia. Let's go @FCFSeleccion! (Colombian Soccer Federation National Team)."
¿Se imaginan una Colombia en Paz y campeona del mundo? Vamos a hacer fuerza para que 2018 sea uno de los mejores años de nuestra historia pic.twitter.com/IRatJsCOoi

— Rodrigo Granda Escobar (@RodrigoGFARC) August 31, 2017
Can you imagine a Colombia at peace, and as world champion? We are going to work hard so that 2018 will be one of the best years of our history. 
The retired player has not commented on FARC's invitation, which is also backed by their commander Rodrigo Londoño, alias Timochenko.
"@RodrigoGFARC was pleased to invite @higuitarene to be part of #NewPartido: That's right: everyone can contribute to build peace!" he tweeted.
Granda said the same invitation was also extended to the former soccer player Diego Armando Maradona, but he has already said he cannot participate, as he is current in the United Arab Emirates.
FARC meetings end this September 1, and members will have to decide soon who their candidates will be.
Source: El Espectador