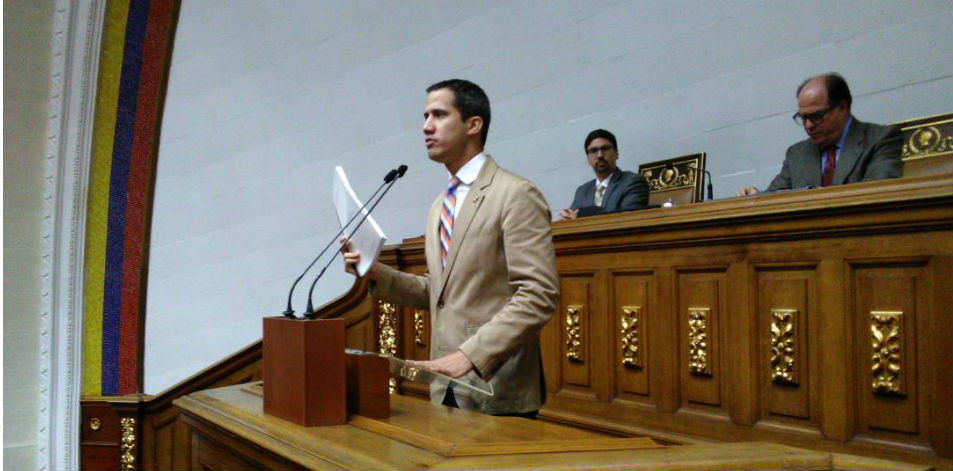 EspañolA new report in Venezuela claims Nicolás Maduro's regime has stolen millions of dollars from government projects, most of which have been left unfinished.
Juan Guaidó, a Deputy in the National Assembly, the country's legislative body, presented the report on a recent investigation this week that details how the dictatorship stole around US $22 million from public projects, and that about 76 percent of them were never completed.
"Today we can tell the country corruption has killed more Venezuelans than petty crime," Guaidó said during a presentation of the report.
It says that 11 project contracts were given to Odebrecht, a Brazilian construction company that has caused controversy in a handful of other Latin American countries for bribing high-standing politicians. In Venezuela, none of the projects Odebrecht was granted have been finished.
Additionally, reports coming out of Venezuela's Ministry of Transportation and Public Projects look to have been manipulated, according to Guaidó and another opposition Deputy, Melva Paredes, who said officials there "refuse" to accept responsibility.

"Every time we enter into an investigation, we see new names," Guaidó said. "All records of companies accused by the Attorney General were erased by officials to hide embezzlement."
The investigation began after Attorney General Luisa Ortega Diaz — who has seen fled the country — claimed Maduro is closely linked to cases of corruption connected to Odebrecht.
Officials could not come to an agreement during Guaidó's presentation on the results of that investigation because the special session they had called was canceled due to an alleged failure to meet various procedural requirements.
Only 55 deputies attended the meeting at the Legislative Palace, a turnout National Assembly President Julio Borges called a "warning sign." He asked that a list of absent members be published so as to pressure them into taking responsibility for their elected positions.
This week, officials intend to speak further about the Odebrecht report, currency problems related to inflation in addition to the possibility of obtaining parliamentary immunity and denouncing violations of free speech in the country.
Source: NTN24