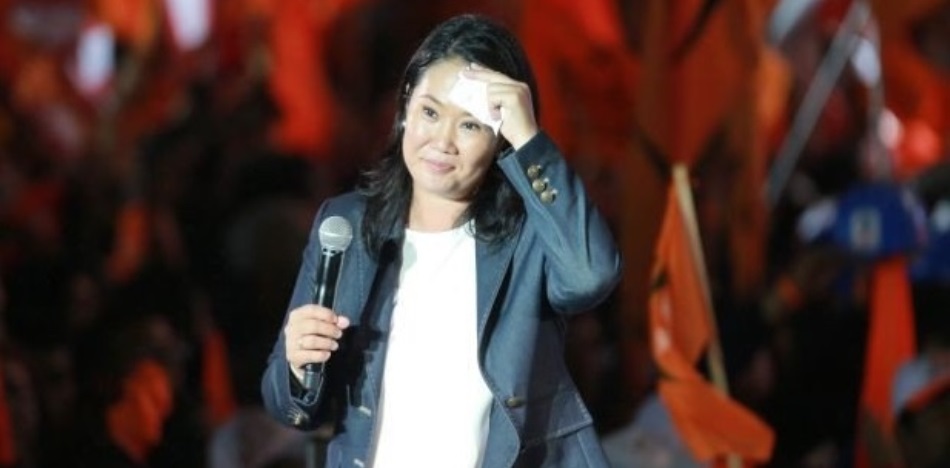 EspañolThe Prosecutor's Office in Peru has opened an investigation into former presidential candidate Keiko Fujimori and her connection to the Odebrecht scandal, in which politicians across Latin America took campaign bribes from the Brazilian construction company. Thus far, she denies any connection.
The investigation arose due to a note in the planner of former Odebrecht CEO Marcelo Odebrecht, which read, "Give Keiko another 500 and I will pay her a visit."
Germán Juárez Atoche, who is running the case for the Prosecutor's Office, said the investigation will last a full eight months and require testimony from Fujimori.
Officials with Peru's Public Ministry confirmed that a copy of the planner note had been handed over by Brazilian prosecutors to Prosecutor Pablo Sánchez Velarde and Head of the International Cooperation and Extradition Unit, Alonso Peña Cabrera.
On August 3, Keiko Fujimori denied receiving money from Odebrecht. She claimed that the information disseminated on presumed contributions from Odebrecht to her campaign is a "rehash" of already discredited accusations.
The same planner note also included the initials "AG" and references to former President Ollanta Humala.
Sources in the local media have claimed that none of the seven prosecutors in the money laundering case wanted to take charge of the investigations involving the former presidential candidate.
Through a press release, Public Ministry officials noted that the annotation in the Odebrecht planner arrived in the hands of Peru officials thanks to a request made by Pablo Sánchez last June 26 to his Brazilian counterpart, Rodrigo Janot.
Sources: Diario Coreo; La República