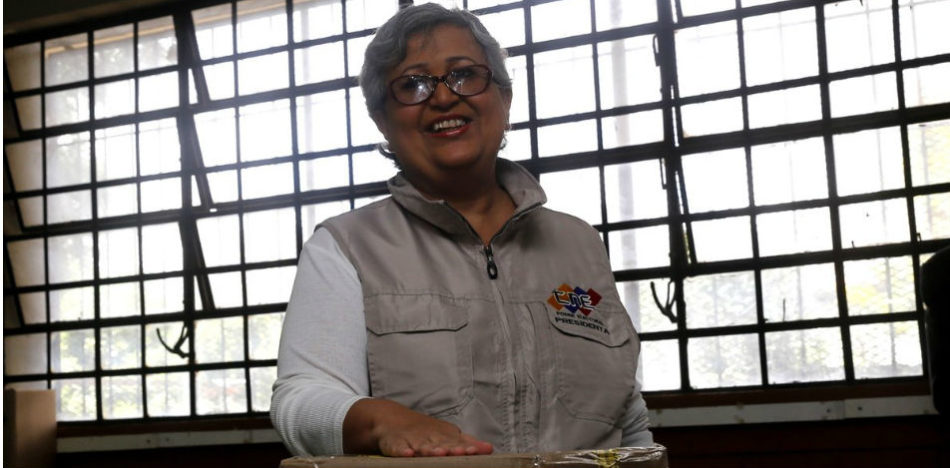 EspañolOn Wednesday, August 16, President of Venezuela's National Electoral Council Tibisay Lucena announced that they would be breaking ties with Smartmatic, the company that managed July's fraudulent election of the National Constituent Assembly.
"CNE will begin to work in the next elections with companies that provide electoral support, breaking relationships with the former, Smartmatic," Lucena tweeted.
Since the creation of the National Electoral Council during Hugo Chávez's regime, Smartmatic has provided technical support for all of Venezuela's elections. However, on August 2, three days after the illegal vote for the National Constituent Assembly, Executive Director of Smartmatic Antonio Mugica came out saying that the CNE had manipulated the results by as much as one million votes.
Reuters and local media published similar findings. The country's National Electoral Council failed to implement regulations recommended by Smartmatic — such as audits — that would have ensured no fraud occurred.
Nevertheless, Lucena said that 226 candidates registered with the National Electoral Council for regional elections, which have been scheduled for this October.
Seventy-six organizations are running for regional elections through 21 political organizations. Fifty-five of those will be on the national level, according to Lucena.
#CNE El próximo jueves se llevara a cabo la elección de posición boletas electorales para las organizaciones nacionales.

— Tibisay Lucena (@tibisay_lucena) August 16, 2017
Tweet: Next Thursday there will be elections for electoral positions among national organizations.
#CNE De igual forma el mismo proceso se estará realizando el viernes 18 de Agosto para los partidos con fines políticos.

— Tibisay Lucena (@tibisay_lucena) August 16, 2017
Likewise, the same process will take place on August 18 for parties with political purposes.