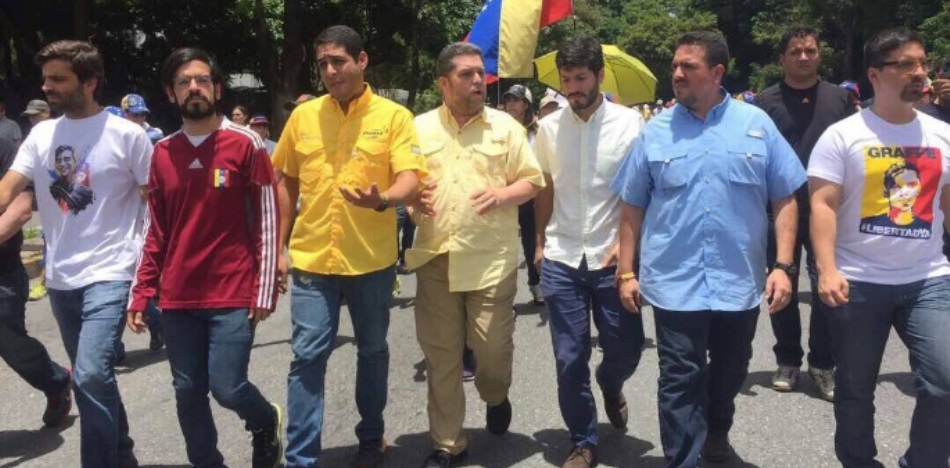 EspañolSome members of Venezuela's opposition have caused controversy for announcing their candidacy in upcoming regional elections, as others see it as an act of recognizing the legitimacy of Nicolás Maduro's regime. That is becoming increasingly apparent, as it was recently announced that all opposition candidates in Venezuela must receive approval from the regime in order to run.
President of the National Constituent Assembly Delcy Rodriguez said the National Electoral Council must give her a list of nominees for regional elections, which she will then approval.
"We will be requesting the list of candidates for governors to prevent those who have called for violence from taking office," she said.
Rodríguez referred specifically to Director of the Voluntad Popular party, Freddy Guevara.
"The commission will investigate Deputy Freddy Guevara for being one of those promoters of violence and terror who stirred up shock terrorism groups during the last few months," she said. "Also, we have opened an investigation to determine the truth and those responsible for the destabilizing plans promoted by Julio Borges against the socioeconomic and financial system of the country."
Rodríguez said she will also open an investigation into those "responsible for calling meetings" for the opposition, because the  ruling party considers those meetings as having led to "violent acts" against the regime.
"We have opened an investigation against those responsible for the acts of violence that occurred in 2017," she said.
Rodríguez's statements come days after Diosdado Cabello announced that opposition candidates must obtain a "certificate of good conduct" issued by the Constituent Assembly.
"Anyone that wants to go (to the elections) must have a certificate of good conduct from the Constituent Assembly that says they never called to burn Venezuela."
Sources: La Patilla; ABC