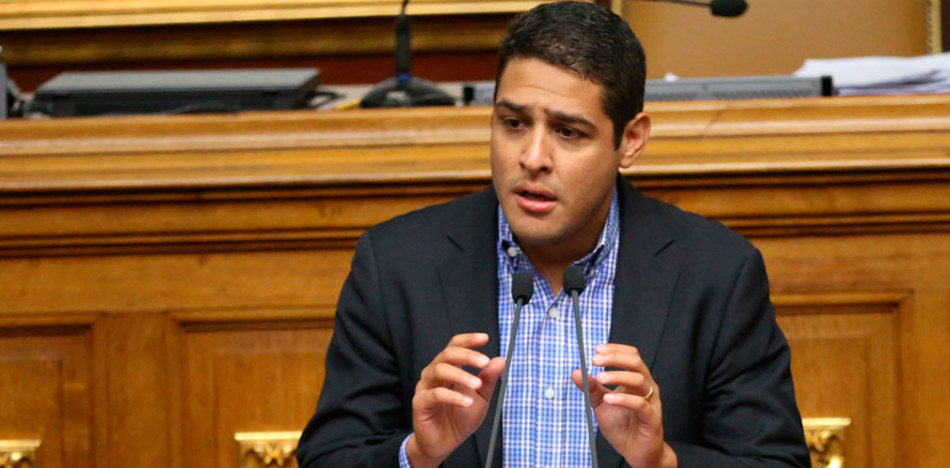 EspañolIt's a commonly held belief in Venezuela right now that the National Assembly could, through decisive action, still help accelerate a resolution to the country's crisis. But others, especially those fighting on the streets, aren't so sure.
Several major political figures have latched onto the idea of taking symbolic legislative action, most notably lawyer Juan Carlos Sosa Azpurua, who sent a series of proposals to the National Assembly laying out appointments of new judges to the Supreme Court as well as directors of the National Electoral Council.
Other prominent figures such as Axel Capriles, Carlos Leañez and Ambassador Diego Arria have urged the National Assembly to act as a "fort" for Venezuelan opposition members.
"The National Assembly must draw up a concrete route to enabling political change in a peaceful and sustainable manner," Editor in Chief of Guayoyo en Letras Miguel Velarde wrote in the magazine, "and turn their words into action."
Congressman for the State of Vargas, José Manuel Olivares requested a motion to dismiss Minister of Interior and Justice Nestor Reverol, who many fault with the death and violence of recent protests. Other actions against the Supreme Court and the National Electoral Council are underway, he said.
Luckily for the opposition, it appears President Nicolás Maduro's dictatorship is running out of options — and money.
"Keep in mind that the Assembly has already focused on the economic issue. We are talking to diplomatic organizations worldwide and today no one dares finance the government," Olivares said. "But let's not fall victim to the fantasy that a decision by the Assembly will make it fall.
"If it worked like that, don't you think we would have done it a while ago?" he continued. "That we would have avoided the bombs? This isn't easy, but we're on it."
Olivares said that politics aren't only about designating a transitional government. He said he thinks a different kind of action will ultimately resolve the country's crisis.
"We must work by taking action, and that is what we are doing on the streets," he said. "Naming a new President of the Supreme Court would only be a symbolic issue. The practical part is a priority."
Naming new officials could create a parallel state, which could raise questions of legitimacy and divide popular support, he said. It would be very risky, especially because the current administration is so well armed.
"This is not a race to see who violates the constitution more," Olivares said, "and that could happen if a parallel state is created."