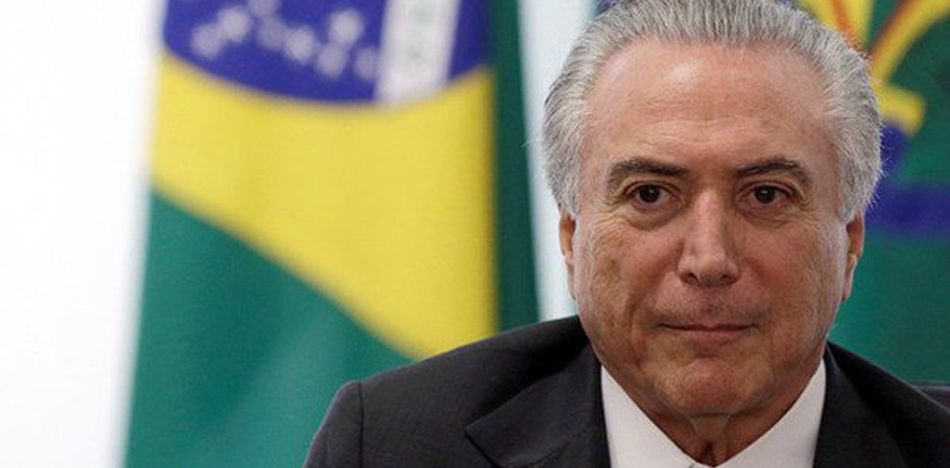 EspañolThe deadline for Brazil President Michel Temer to answer questions about possible bribery has been extended, officials announced Wednesday, June 7.
The Federal Police originally delivered Temer 82 questions to answer regarding leaked audio in which he can be heard discussing the details of paying off a former official. He was supposed to respond to them by Tuesday, June 6 but now has until this Friday, June 9.
Temer's legal team requested the extension, claiming that it would be "absolutely impossible" to answer them all within 24 hours, especially because the President has such a busy schedule.
The interrogation is part of a corruption investigation against Temer involving a conversation he had about trying to buy the silence of a former congressman who had been imprisoned for his participation in the Petrobas scandal.
At the same time, Temer is facing a scandal involving alleged "abuse of economic and political power," which is already on trial and involves irregular electoral funds during the 2014 election, for which he was the vice president.
That case may also see an extension by three days, as one of the seven judges hearing it wants to suspend debate for review.
Sources: Diario las Américas; El Universo; Telesur.