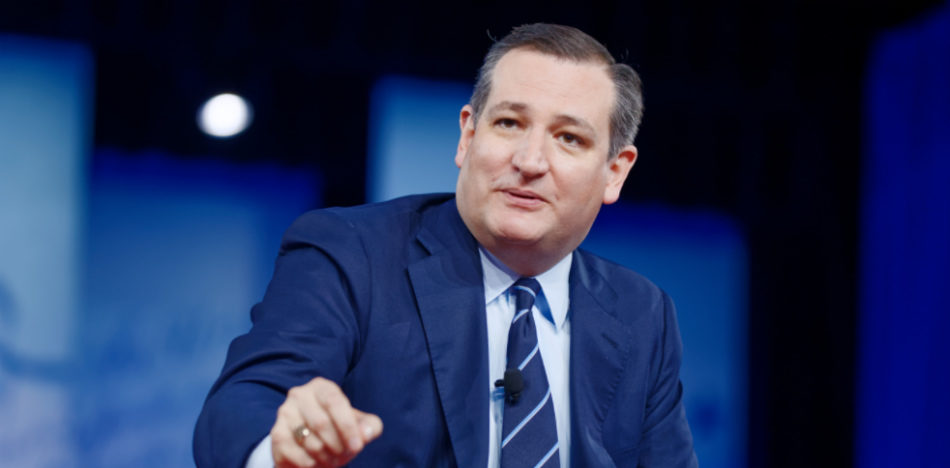 EspañolTexas Senator and former presidential candidate Ted Cruz thinks drug lord "El Chapo" should pay for President Donald Trump's border wall.
This week, he introduced the El Chapo Act, which intends to make Mexican drug trafficker Joaquin Guzman Loera — also known as "El Chapo" — pay for a wall that would run along the US-Mexico border and, theoretically, prevent further illegal immigration.
Cruz tweeted out an image of the infamous Mexican drug lord on a dollar bill with the words "El Chapo Will Pay for It" printed around his face.
Cruz has officially titled the bill, the "Ensuring Lawful Collection of Hidden Assets to Provide Order," the acronym of which spells out ELCHAPO.
The US government is seeking the criminal forfeiture of $14B+ in drug proceeds & illicit profits from El Chapo. https://t.co/5SElazzr9X pic.twitter.com/wkIp10NEik

— Senator Ted Cruz (@SenTedCruz) April 25, 2017
Since the US government hopes to get more than US $14 million in illicit funds from El Chapo and the Sinaloa cartel, Cruz suggested that that money be used to pay for part of Trump's wall.
"Fourteen billion dollars will go a long way toward building a wall that will keep Americans safe and hinder the illegal flow of drugs, weapons, and individuals across our southern border," Cruz said in a statement published on his website.
"Ensuring the safety and security of Texans is one of my top priorities. We must also be mindful of the impact on the federal budget," Cruz continued. "By leveraging any criminally forfeited assets of El Chapo and his ilk, we can offset the wall's cost and make meaningful progress toward achieving President Trump's stated border security objectives."
The US Department of Justice announced early this year that El Chapo will face charges following his extradition to the United States from Mexico.
Source: Ted Cruz