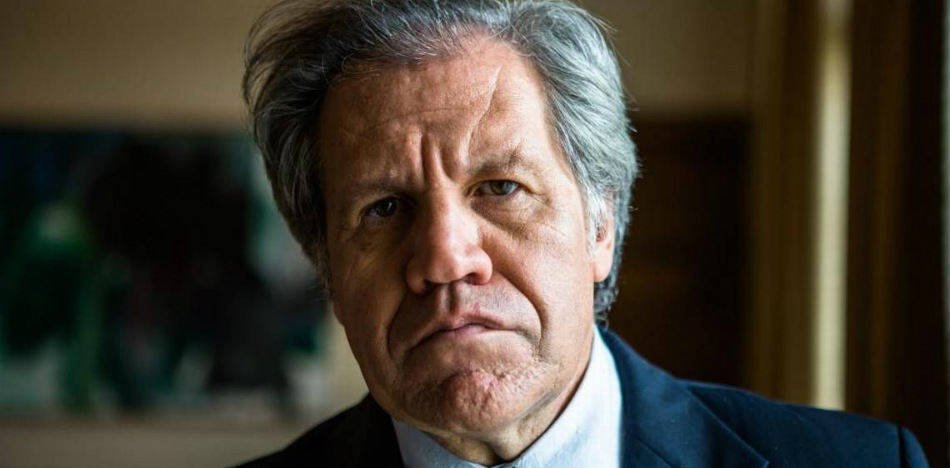 EspañolThis week, Secretary General of the Organization of American States Luis Almagro made a public statement on the status of a report on Venezuela and its humanitarian crisis, which he originally presented last May.
In the report, Almagro said the Venezuelan dictatorship violates every article of the Democratic Charter and completely disrupts democratic order and which has acted irresponsibly.
The secretary rejected the country's "authoritarianism" as well as the torture, drug trafficking and censorship. He also condemned the false and depressing dialogue that took place over the last months of 2016.
Almagro's report, with its update, has become the sole reliable backing for Venezuelan democracy and the most compelling and important international complaint that has been made so far.
Despite such a valuable opportunity, Venezuelans are witnessing a disturbing silence from the country's political opposition.
Ambassador and former President of the Security Council of the United Nations Diego Arria recommended that the Venezuelan Parliament immediately support Almagro's report.
In a video, Arria says:
"The Venezuelan regime violates all of the Inter-American Democratic Charter's articles, a declaration of this nature had never occurred since the adoption of the Democratic Charter in 2001. Secretary Almagro condemns Maduro's regime in a precise, and increasingly documented manner… I hope that the National Assembly of Venezuela will appropriate this report, endorse this report, commit itself and that it will support and collaborate with all the governments of Latin America to request Venezuela's suspension."
He then asked the Assembly to formally assume an official position and vote in support of resolution based on Almagro's report.
"Congress should immediately convene a special meeting, read the document so it can be distributed, grab the document and send it the presidents of all Latin American and Caribbean congresses and send it to the United Nations' General Secretary. They should really start an offensive plan to promote this report so that the countries that are going to have to vote to support the sanctions against Venezuela are informed," the ambassador said. "If you want to rescue freedom, the Assembly has an obligation."
Almagro's voice must be supported and accompanied by all citizens, and by all the representatives of the Venezuelan opposition. As the Secretary General's report becomes the most valuable effort so far, it would be foolish not to make use of it.
We, the civil society and the supporters of Democracy in Venezuela, must thank Almagro for his report and updates and for being a true friend of democracy in the country and for becoming a responsible representative of the values of the region and the OAS.
We should thank him. Instead, the opposition has remained silent, and that is unforgivable.