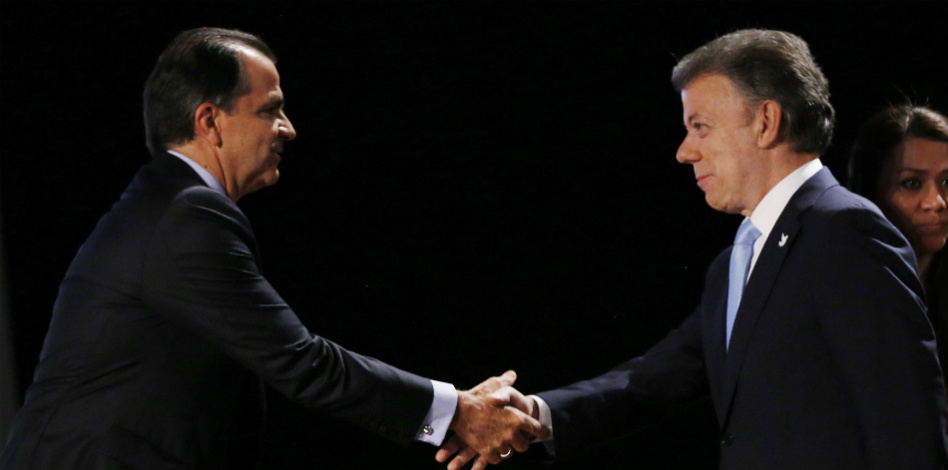 EspañolThe campaigns of President Juan Manuel Santos and opponent Oscar Ivan Zuluaga were both financed by the Brazilian construction company Odebrecht, it was revealed this week.
According to Attorney General Néstor Humberto Martínez, there is sufficient proof that Odebrecht covered up to US $1.6 million of Brazilian publicist Duda Mendonça's spending during Zuluaga's campaign, among other illegal financing.
Zuluaga's campaign is now smeared by the fact that it was sponsored by a construction company that has been involved in corruption and bribery cases throughout Latin America.
According to Humberto Martínez, the construction company also "acted like a bridge" to meetings between Zuluaga's campaign leaders, Álvaro Uribe's party The Democratic Center and publicist Mendonça. Those meetings were held in February 2014 in Sao Paulo and coordinated by Odebrecht's communications director, the prosecutor said.
In addition, the prosecutor claimed the Brazilian company signed a contract with the Panamanian company Paddington, which was linked to the Colombian company Sancho BBDO, in order to conduct an opinion poll that would be in agreement with the Santos government.
That contract was signed for US $1 million.
"The investigations carried out by the Prosecutor's Office in these matters allow it to reasonably confirm that this information matches the documentation used in the proceedings brought by the Brazilian Attorney General against Odebrecht and its executives worldwide," Humberto Martinez said.
Source: El Nuevo Herald