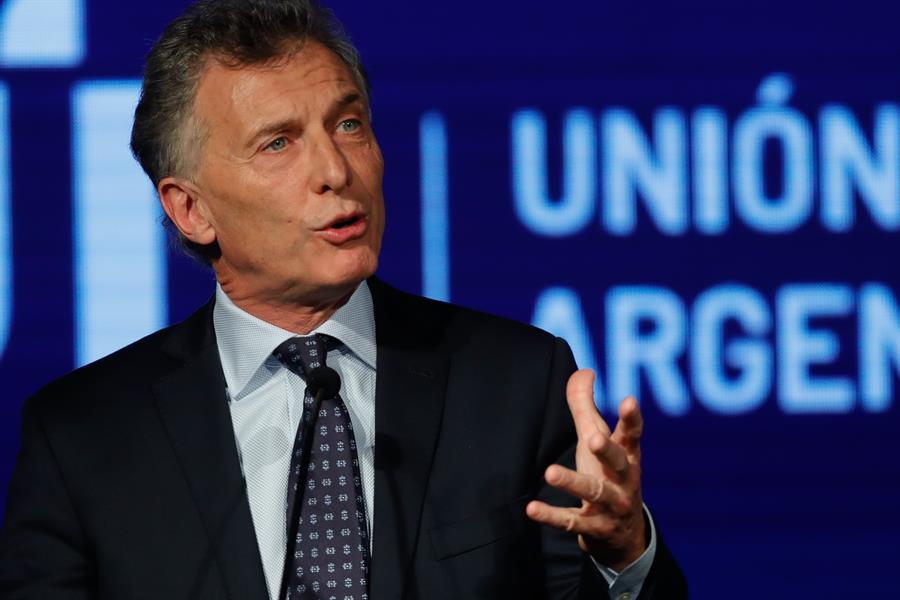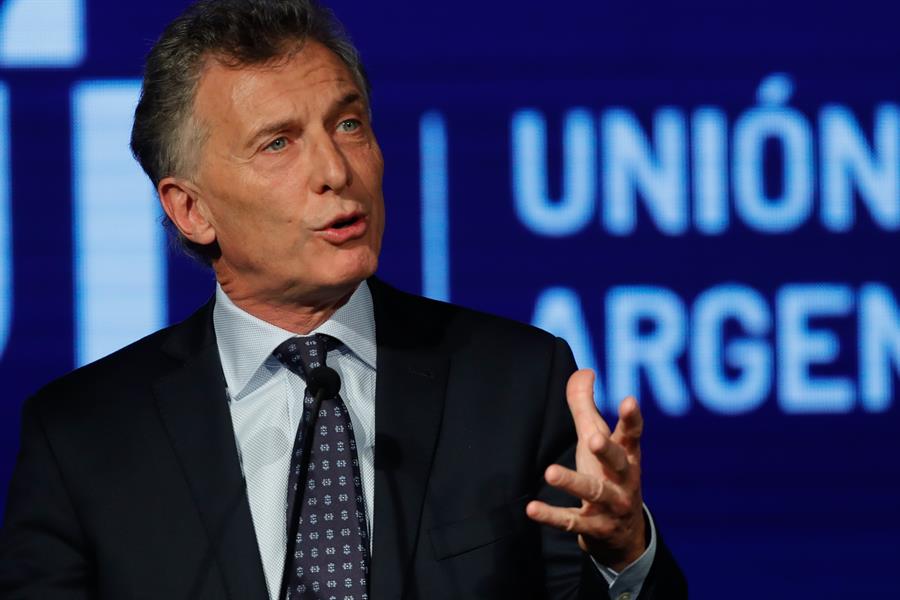 Spanish – Mauricio Macri began his role in the opposition with the stern statement, "give up your seats." The outgoing president had harsh words of criticism for the three legislators who left the United For Change coalition and caused the future opposition to lose the first minority status. According to the outgoing president, Ansaloni (Buenos Aires), Beatriz Avila (Tucuman), and Antonio Carambia (Santa Cruz), who decided to form the Federal Unity suddenly and Equity Coalition have made an "unfortunate decision" that has betrayed the trust of the voters.
Although the president, who will stop being the president on 10th December, asked the legislators to "give up their seats," he knows that it will not happen, and he can do nothing about it legally. In Argentina, all parties have the monopoly over elective representation, but they nominate candidates who, if elected, represent their respective constituencies. If a legislator is elected on one party ticket and he or she later decides to change party affiliations, the betrayed political party can do nothing more than protest.
Lamento la desafortunada decisión de los diputados Ansaloni, Ávila y Carambia de abandonar el bloque luego de formar parte de nuestras listas. Esta traición a la confianza de los votantes que los eligieron es opuesta a nuestros valores y a lo que creemos. #QueDevuelvanSusBancas

— Mauricio Macri (@mauriciomacri) December 4, 2019
Although Macri and his team are justifiably outraged by this maneuver, which many people attribute to Sergio Massa, the truth is that if we look back, we can conclude that it is well-deserved karma. As they say, a dose of one' s own medicine.
Macri's arrival to the big league of politics was already surrounded by betrayals that were either done by the PRO leader himself or at least had the approval of the former president of Boca.
It is worth noting that the first alliance of Macri's camp was with Ricardo Lopez Murphy's party, Recrear. After the 2003 elections, both leaders reached an agreement and appointed a table of negotiators to represent each side. It didn't take long for those who had to watch over the interests of the former Minister of Defense and Economy to become more Macrist than Macri. Needless to say, after taking the party from Lopez Murphy and giving it to the current outgoing president, all these boys went on to occupy privileged places within Macri's party.
After Macri became president, he failed to improve the economy. So he had to find a Peronist, more specifically a former Kirchnerist, to accompany him when he was seeking reelection. Thus, Migue Angel Pichetto not only became Macri's vice-presidential running mate, but he also became the "de facto" vice president during Macri's presidency, accompanying Macri more often than Gabriela Michetti.
Although he was unable to win the election, the company of the Peronist senator was a success. Pichetto defended a center-right position with far fewer complexities than Macrism and obtained the enthusiasm of the native voters of the space, who even pardoned him for his Kirchnerist past.
But of course, Macri had no qualms about adding to his team a sitting Kirchnerist senator. Is it betrayal only when the other side does it? Of course, the Kirchnerists who labeled Pichetto as a sell-out and asked him to "give up his seat" cannot set a moral example either. Since 2003, Nestor Kirchner has shown a variety of ways of getting legislators: either they were offered to run for office on a Kirchnerist ticket or were brought over after the election. The case of the doctor Eduardo Lorenzo Borocoto, who squandered his career for a change of political affiliation in record time, is one of the most paradigmatic events of the Kirchnerist years.
"Greetings for Asseff"
The economist Jose Luis Espert, who was the victim of another betrayal by Macrism, dismissed Macri's lament. The liberal referent was supposed to contest elections for the party of Alberto Asseff, who, on the day when the candidacy lists are announced, disconnected his phone and showed up next to Pichetto, announcing his candidacy (he has just sworn in the Lower House).
"Greetings, my dear Alberto Asseff. That's the politics you do. A pigsty of loyalties that also destroy working people," Espert said.
Te manda saludos Alberto Asseff mi querido. Así es la política que ustedes hacen. Un chiquero de lealtades que además destruye a la gente de trabajo https://t.co/ZZXvXnZ2XM

— Jose Luis Espert (@jlespert) December 4, 2019