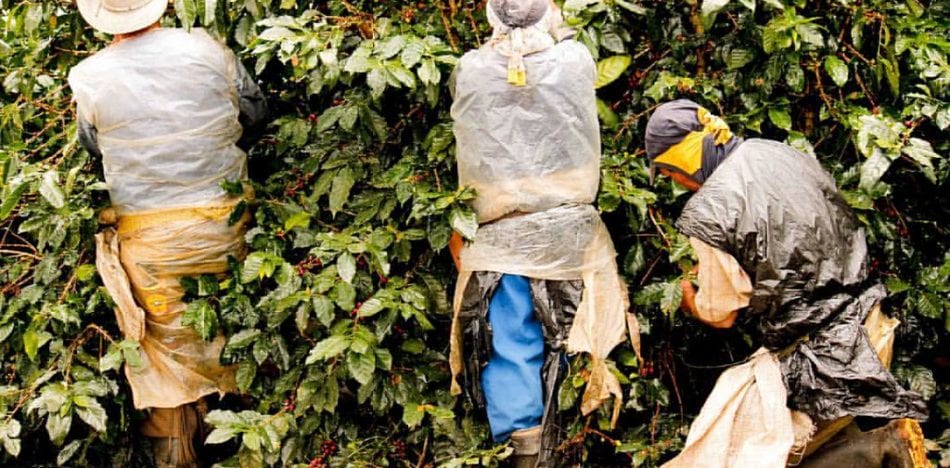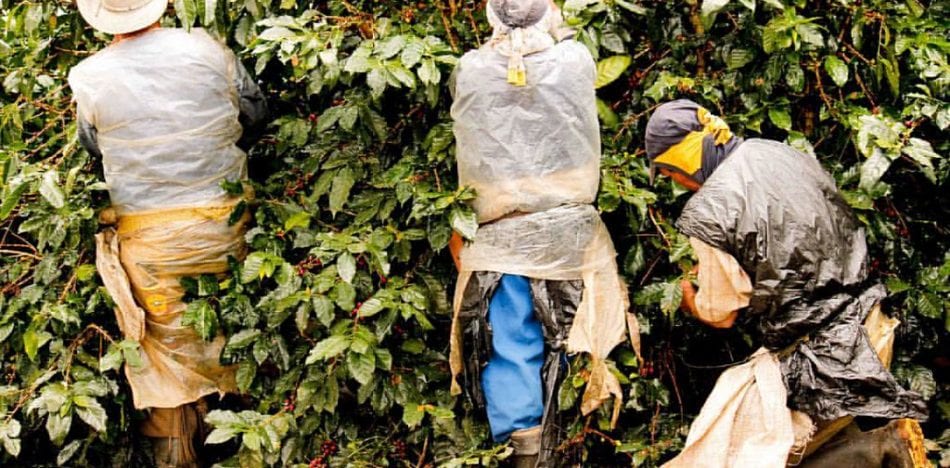 Spanish – Nine out of ten coffee pickers in Colombia are Venezuelans, as confirmed by Roberto Velez, Manager of the National Federation of Coffee Growers.
This data shows a friendly face of immigration and simultaneously rejects xenophobic outbreaks due to recent demonstrations in which a minimum percentage of Venezuelan citizens have been involved.
The entry of Venezuelans in coffee harvesting roles is due to the increase in the production and export of the beans. Since the beginning of the phenomenon of Venezuelan migration, one of the opportunities that the labor force has found has been precisely the agricultural sector and particularly the coffee harvest.
According to Immigration Colombia, the number of Venezuelans in the country grew by 18.06%, from 1,260,594 to 1,488,373 citizens.
President Ivan Duque said that the coffee "has been a wall that keeps illegality in check." The President elucidates that coffee plantations support the substitution of illicit crops and thus sow hope. He also stressed that the best way to build a country is the way coffee growers have done it through dialogue and conversation, not through imposition.
It is important to point out that there is a malaise among coffee growers due to the end of the harvest season since the price of 125 kilos of coffee reached 293 USD (1,015,000 pesos). For now, they are preparing for 2021 and 2022 harvests.
"We must understand that this population comes from a humanitarian emergency."
The PanAm Post spoke to Ronal Rodriguez, a researcher at the Venezuelan Observatory at the University of Rosario, and commented on the implications of these data and the labor impact that displaces Colombian labor in the agricultural trade.
"At this moment, that figure is important; it is a significant figure. It is not that the Colombian labor force is moving. In fact, we are having problems in agricultural sectors, and it is precisely because of the transformation in Colombia towards urban areas due to armed conflict, socioeconomic structures, low level of education."
The researcher noted that Venezuelans have been filling the vacuum that has been emerging in the agricultural space, but this vacuum is temporary.
"It is likely that when a Venezuelan citizen achieves a level of stabilization, that is when they earn enough income that allows them to go to urban areas and seek employment, the agricultural sector will once again face a deficit in labor supply."
He added that we need to understand that this population is coming from a humanitarian emergency. As a result, they are willing to work in agriculture that may not pay very high wages.
"These are agricultural jobs characterized by low pay. They are located in complex areas of Colombia's geography and topography. And in the case of Venezuelan migration, this workforce is used to support the Colombian state in the dynamics of harvesting. However, it must be clear that this is a temporary phenomenon. In other words, Venezuelans are really a population that has urban tendencies; most of this population lived in cities."
Rodriguez insisted that it is not possible to think that the Venezuelan labor force is going to stay in agricultural jobs. On the contrary, it is understood that it is a population that has an urban character. And although they are currently supporting themselves to obtain resources in the agricultural trades, they do not have this vocation, nor are they going to develop it in these years.
"There will be some people who will eventually become farmers, but it is very difficult for a person who has grown up in an urban environment, who manages his economic and social relations in urban environments to agree to return to the rural space and remain solely engaged in agricultural activities that are physically demanding.
Finally, Rodriguez assured that what Venezuelan migration has been doing is covering part of Colombia's existing structural deficit.
"How is Colombia going to be structured if it is already an urban country but has part of its economy in agricultural sectors? In particular, coffee is a crop that, due to the nature of the trade, still requires labor to process the beans," Rodriguez said.