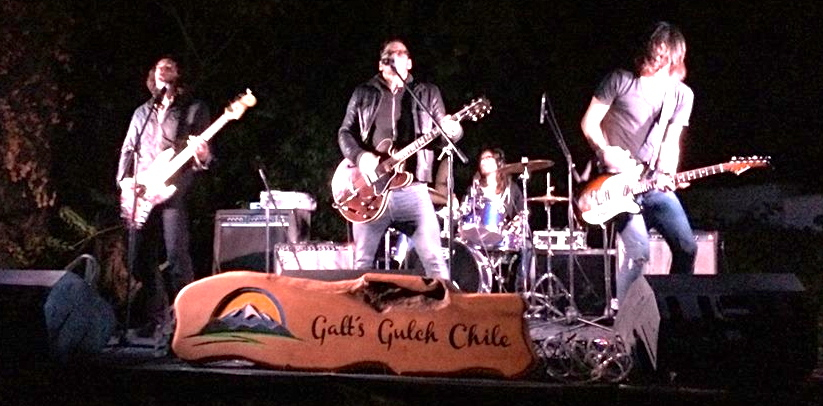 In response to "Galt's Gulch Chile Resurrects Marred Libertarian Project" (April 29, 2015) by Rebeca Morla.
Galt's Gulch Chile (GGC) was a proposed residential community to be built near Curacaví, Chile, approximately one hour west of Santiago and one hour east of the Pacific. The original principals were John Cobin, Germán Eyzaguirre, Jeff Berwick, and Ken Johnson. However, through a series of broken promises, broken contracts, and fraudulent maneuvers, Johnson gained 100 percent ownership and control of the project.
Johnson proceeded to develop what was not a community, but an affinity scam aimed at Western libertarians. He employed deceptive selling practices, violations of Chilean law, multiple bank accounts, and multiple jurisdictions to defraud his investors of US$10.55 million. He enriched himself by using investor money to fund his lifestyle.
In April 2014, Johnson was himself defrauded by a Chilean con artist named Mario Del Real, who took ownership and control of the real-estate holding company for GGC. Also, due to his mismanagement and fraudulent dealings, the flow of investor funds into the project collapsed, making it impossible for him to pay the final installment for the parcel which was to be the main building site.
At this time, May 2015, investors do not have title to the residential lots, orchards, or shares of Agricola GGC, the farm operating company, for which they paid and Johnson agreed to deliver. Loan payments to GGC investors have also not been paid. In addition, the titles to two GGC companies and the two parcels that were to become GGC are clouded. The project is insolvent.
On October 24, 2014, investor Tom Baker and an adviser E. J. Lashlee went to the farm to have talks with Johnson and ask him to leave the premises and turn the project over to an investor group. Johnson was not present when they arrived. They were let in by the night watchman who then called Johnson.
Arriving some time later, Johnson sent his thuggish lackey, Ian Thornton, to physically assault Baker and Lashlee. Thornton's attack was easily turned aside with no injuries. During these events, Johnson was where he should be now and forever, hiding in the bushes. He then abandoned the property to the investors, who from late October 2014 to April 20, 2015, maintained the farm.
On April 21, 2015, Johnson sent four thugs to terrorize the employees at gun point in his cowardly take back of the farm. He is now spending his time writing false and libelous reports about the investors and former employees.
The only positive attribute we can determine about Johnson is that he is clever. He peppers his false and libelous statements with elements of truth to confuse people. Since the GGC situation is rather complex and he has hidden many details, even some of the investors are confused.
All you need to know about GGC to sort out the good guys from the bad guy is that $10.5 million was sent to Johnson for developing a project; yet we have nothing to show for it. A realtor friend in Chile told us, "I could have developed two communities with that kind of money."

Cathy Cuthbert
Galt's Gulch Chile Recovery Team
San Luis Obipso, California