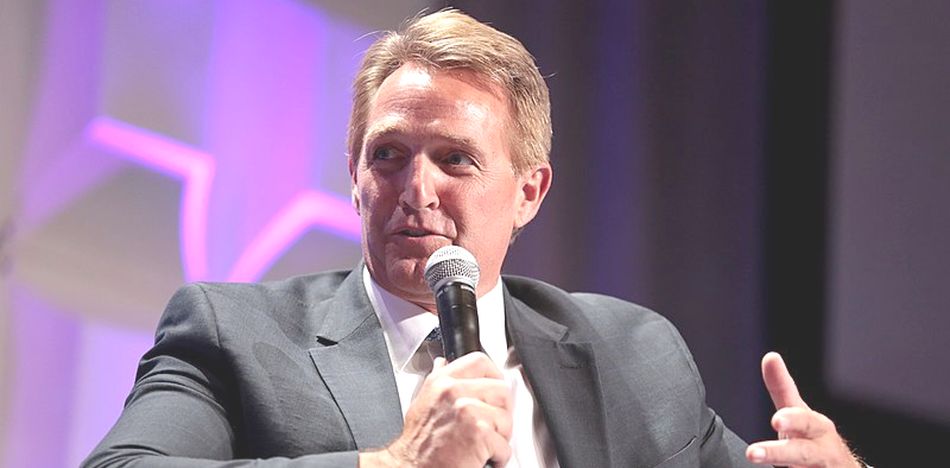 EspañolRepublican Senator Jeff Flake, who has promoted open relations with Cuba in the past, said the United States has no evidence that Cuba carried out the "sonic attacks" that began in 2016.
According to Flake, the Federal Bureau of Investigation told Cuba it hadn't obtained evidence connecting the symptoms suffered by US officials to the unknown weapon described as creating a sort of "sonic" wave.
"Nobody is saying that these people didn't experience some event, but there's no evidence that that was a deliberate attack by somebody, either the Cubans or anybody else," he said.
Flake sits on the Senate Committee on Foreign Relations, giving him access to classified reports about the topic. He said there is no reason to assume it was a deliberate attack, but refused to give details about the content that had led him to this conclusion. He made his comments following a meeting with top officials in Havana, including Foreign Minister Bruno Rodríguez and various officials from the Ministry of Interior.
"These health problems are being used as a pretext of a political nature, with political objectives, to eliminate the progress made and to damage our bilateral relationship," Foreign Minister Rodríguez said.
Republican Senator Marco Rubio also rejected Flake's statements. "It's a documented fact that 24 U.S. govt officials & spouses were victims of some sort of sophisticated attack while stationed in Havana," he said in a series of tweets. He argued that it's impossible to 24 separate attacks on government personnel that result in similar symptoms. Though the method of attack isn't clear, he said there's no denying the attacks did occur.
It is impossible to conduct 24 separate & sophisticated attacks on U.S. Govt personnel in #Havana without #CastroRegime knowing about it 3/3

— Marco Rubio (@marcorubio) January 7, 2018
The victims claimed to have heard loud noises before experiencing dizziness, headaches, fatigue, cognitive disorders, and hearing loss, which has in some cases proven permanent. The US determined the attacks occurred in diplomatic residences of United States diplomats, as well as in Hotel Nacional and Hotel Capri.
Though the US hasn't officially accused Cuba of carrying out the attacks, it has warned its citizens about the areas where diplomats were targeted.
?? Security Message from US Embassy in #Cuba details post-incident #Havana hotel restrictions: https://t.co/lfqORdJKPr pic.twitter.com/oS09Qq5Izy

— OSAC – Overseas Security Advisory Council (@OSACState) October 6, 2017
The US also chose to expel diplomats from the Cuban embassy to protest the Raúl Castro regime's failure to to protect foreign officials on the island.
"I find it regrettable that a representative of the United States government has such an indolent attitude toward an act of aggression suffered by US citizens," Cuban dissident Antonio Rodiles said about Flake's statements.