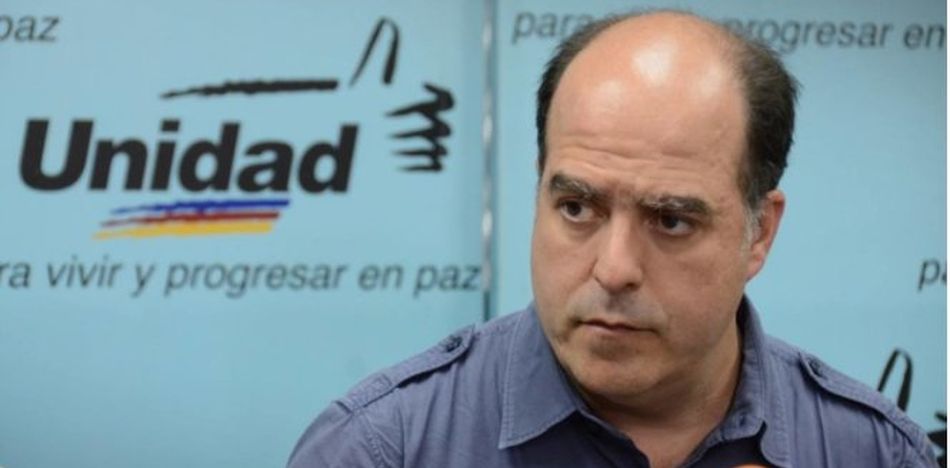 EspañolOfficials in Venezuela's illegitimate National Constituent Assembly announced that local elections will take place on the local level this December, and the Venezuelan opposition is once again debating whether to participate.
The fractured opposition coalition of the Democratic Unity Table (or MUD by its Spanish acronym) has not yet announced an official decision despite some parties jumping the gun and announcing their intention to participate.
Democratic Action and A New Time seem more inclined to participate in the elections, and the Progressive Advanced party has announced it will continue down an electoral route. But Justice First and Popular Will have already come out saying they will not participate until reforms are made to the National Electoral Council.
"If we can't fight to change these electoral conditions," Opposition leader Julio Borges, President of the Venezuelan National Assembly said, "then we can't expect to participate in a process that isn't tainted in the way that the gubernatorial elections were — with fraud, unfair advantages and the complete disregard for the will of the people."
Even opposition leader and former Governor of the state of Miranda Henrique Capriles Radonski has acknowledged that the dictatorial regime will never cede power by way of an election, because the opposition is facing "the most corrupt electoral system on the planet."
"On Sunday, the road for which I have fought for so long was closed forever. It is clear that there can be no electoral solution to this problem," he said during his #PreguntaCapriles radio program.
Vamos con #PreguntaCapriles #19Oct https://t.co/xXqKu87Vc3

— Henrique Capriles R. (@hcapriles) October 19, 2017
Despite the differences of opinion within coalition, anonymous sources told EFE that MUD is expected to reach joint decision that the entire coalition can support by Monday, October 30.
The divided and weakened unit will have to make a difficult decision in the midst of Maduro's political tricks, although even the OAS Secretary General, Luis Almagro, has said that "it makes no sense" to participate in more rigged elections.
"It does not make any sense to enter an electoral process that has no guarantee of respecting people's votes," Organization of American States Secretary General Luis Almagro said. "No election in Venezuela will respect the voters unless it's supervised by qualified international specialists and our own organization."
Almagro had previously expressed his disagreement with participating in elections he claimed were sure to be fraudulent.
Aquí mi mensaje sobre las elecciones celebradas ayer en #Venezuela #OEAconVenezuela https://t.co/4liQgO4aFb pic.twitter.com/89mJfw3SWC

— Luis Almagro (@Almagro_OEA2015) October 16, 2017
Meanwhile, the Maduro regime continues to take advantage of internal conflicts within the opposition to push for the election of 335 mayors. The opposition claims the  National Electoral Congress, which is in charge of overseeing the elections, is not impartial, having delayed, canceled and fixed elections at Maduro's will.
Mitzy. No son elecciones municipales, se convoca es ratificación de golpe de Estado, eso es claro. Espero que nadie se preste a ese fraude. pic.twitter.com/GRQYxuWU6X

— Antonio Ledezma (@alcaldeledezma) October 26, 2017
Tweet: Mitzy. These aren't local elections, they are a coup de tat, that much is clear. I hope nobody goes along with this fraude. 
Sources: DW; La Patilla; HispanTV; Run run; El Nuevo Herald.