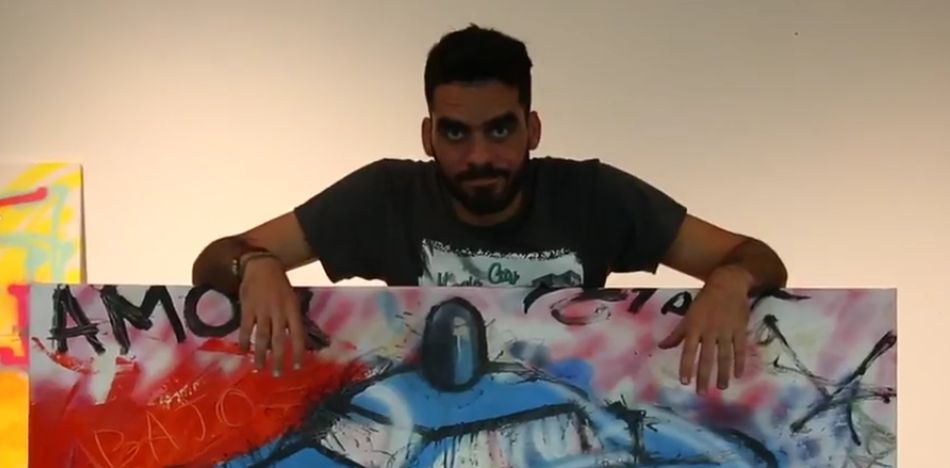 EspañolCuban graffiti artist Danilo Maldonado, known locally as "El Sexto" is calling on the island's youth to not be afraid of Raúl Castro's dictatorial regime.
Officials in the Cuban opposition said they believe the Castro regime has a plan to combat youth protests, so El Sexto is asking that they begin to rebel for real change.
"Don't let yourself be recruited into suppressing a protest or any demonstration against the government," he said. "Don't be part of a repressive instrument. Don't vote in the elections, because you can only vote for those they put on the list and in the end it only benefits the dictatorship."
Maldonado's nickname of El Sexto came about after the Cuban government said it would release five imprisoned spies. Because it refered to them as "The Five," Maldonado began calling himself "The Sixth" in reference to the Cuban people, who are heros as much as those five prisoners, he said.
The opposition is reportedly working on creating a radio or television program that will speak to younger generations. Maldonado, however, pointed out that kids today prefer to stay out of reality if they can. "When they see the danger of getting arrested, they don't take any risks," he said.
Maldonado is trying to target exiled Cubans in Miami as well, hoping to educate "the Cuban population about civil rights and freedoms through well-established radio or concrete action (and) massive protests on boats that can't be stopped from driving to Havana. We do nothing by applauding Trump when he comes to Miami and says he will limit this or that," he said during an interview with Diario las Américas.
The Cuban dissident, born in 1989, explained that he feels the need to go public as an opponent of the regime after an "accumulation of events and abuses" that include his imprisonment for "robbing from the state" and "not working for the government."
"First, I was imprisoned for two years for robbing from the state, because in order to survive in Cuba, I have to rob from the government that has everything," he said. "Then I was punished with another year in prison for not working for the government. It was then that I radicalized and decided to fight the dictatorship with what little I had."
No existe mayor justificación para el valor y la constancia , del deseo a que tus #hijos conozcan la #libertad . #elsexto #cuba #renatamaria pic.twitter.com/LeWTxR70KQ

— Danilo Maldonado (@dmmelsexto) October 18, 2017
There is no greater justification for courage and insistence than the hope that your children live in liberty. 
Sources: Cubanet, Diario las Américas.