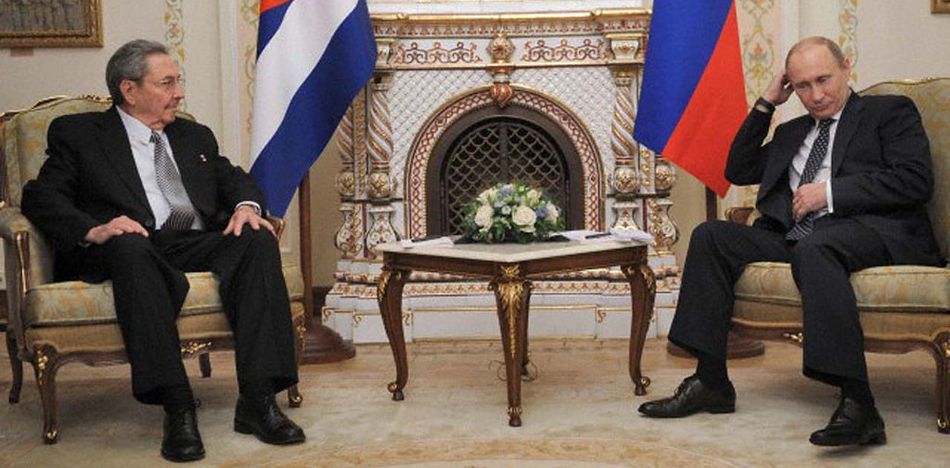 EspañolThe United States struggles to improve its relationship with Cuba amid continuing controversy over alleged "sonic attacks" on 22 diplomats in Havana, Russia and several Caribbean islands are accelerating better relations with Raúl Castro's regime, some officials said.
"Putin longs to regain past imperial glory and relations with Cuba follow that same pattern," Richard Feinberg, an expert at the Brookings Institute, said.
After Donald Trump took office earlier this year, Russia and many Caribbean countries reportedly increased their efforts to reach out to officials on the island, knowing that Trump and his administration would pull back some of former President Barack Obama's attempts to open up relations.
So far this year, the Cuban ambassador in Moscow and the Vice Chancellor Sergey Ryabkov have met at least five times, according to the Russian Foreign Ministry, and the Cuban ambassador has been present at other meetings between Cuban officials and Russian diplomats.
Just a week before Cuban Foreign Minister Bruno Rodriguez held a meeting with US Secretary of State Rex Tillerson, Rodriguez met in private with his Russian counterpart Sergey Lavrov.
The meetings between Russia and Cuba have generated a greater Russian economic presence on the island, increasing shipments of oil and support for military renovations.
Jorge Piñón, Director of the Energy Program for Latin America and the Caribbean at the University of Texas, said that Putin wants to rescue its former ally while also causing "discomfort" for the Trump administration.
"As closer economic relations with the United States do not seem likely, at least not in the coming years, they are looking for alternative allies from countries with strong states like Russia and China that can offer favorable payment facilities, something very welcome in a economy with poor international credit standards," Feinberg explained.
Sources: Cubanet, El Nuevo Herald.