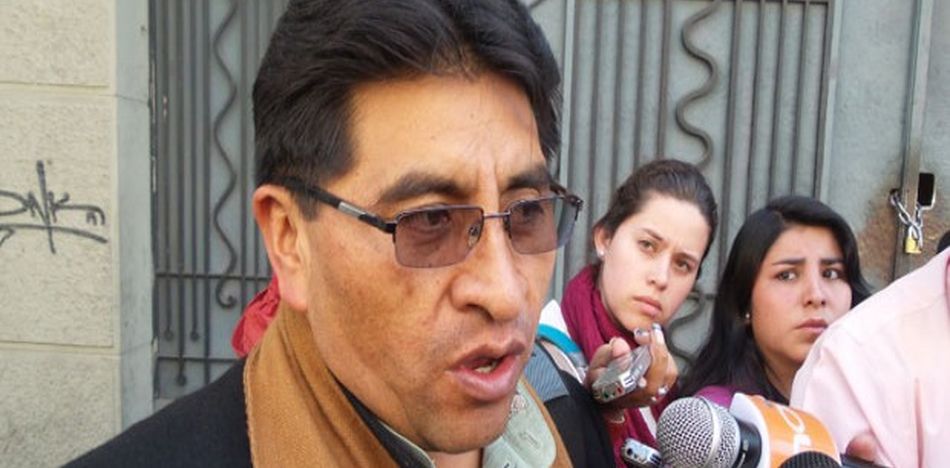 EspañolCésar Cocarico, Minister of Rural Development and Bolivian Territory, said this week that it isn't possible to prohibit the importation of agricultural products into the country, as producers in the departments of Tarija, Chuquisaca and Potosí have been suggesting.
"The concerns (the producers) have is that imports might end," he said during a press conference held Thursday, October 12. "What I want to tell all my brothers, is that part of the Andean Community of Nations and the Common Market of the South, we have relations with other countries, you can not restrict importation."
In spite of this, Cocarico said that the government has a responsibility to take care of national production, which is why it will always agree to create measures that incentivize production.
Cocarico also addressed contraband — another problem that workers in rural areas have taken issue with.
"With the National Customs and other institutions we are committed to making more interventions in such a way that products such as potatoes, onions and garlic that are being smuggled can be retained," he said. "The border with Peru is long."
"We are with the partners agreeing to be able to generate spaces so that they can permanently sell their products. In order to do this, we need the commitment of our colleagues to guarantee us permanent and sustainable production," the minister said, pledging to create new spaces so that producers can sell in the city of La Paz.