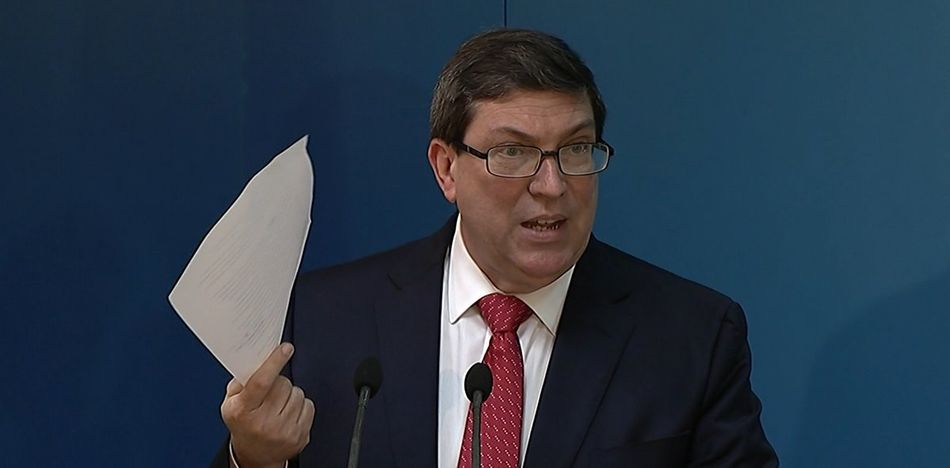 EspañolThe United States expelled 15 Cuban diplomats from the country due to ongoing investigations into last year's mysterious "sonic attack" in Havana, a decision that island officials are now calling "unacceptable" and "unfounded."
"The government of the United States, with these politically motivated and thoughtless actions, is responsible for the present and probable future deterioration of bilateral relations," Cuban Foreign Minister Bruno Rodriguez said on Tuesday, October 3 during a press conference in Havana, the island's capital.
Rodriguez said expelling 15 diplomats was not only an unfounded and unacceptable decision, but also called the measure a pretext for US claims that the Cuban government didn't take appropriate action to prevent the attacks. He urged US authorities to refrain from politicizing the issue moving forward.
Cuban officials allegedly foresee an "undesired escalation" of tensions between the two nations if the United States continues to treat the issue this way, which would eventually weaken bilateral relations significantly.
#BrunoRguez: The US Government reacts in a hasty, inappropriate and unthinking way on facts for which #Cuba has no responsibility whatsoever pic.twitter.com/0m4qEwnC3f

— Cancillería de Cuba (@CubaMINREX) October 4, 2017
The US State Department announced the "reciprocal" expulsion of Cuban diplomats following its decision to withdraw their own from the embassy in Havana. Cuban officials were told they had seven days to leave the country.
The State Department's was announced despite the fact that the United States has not accused Cuba of being behind the attack. However, it has repeatedly reminded Havana that it is responsible for the safety of foreign diplomats, according to the Vienna Convention on Diplomatic Relations.
The US also issued a travel alert to the island and announced that it would reduce its diplomatic staff  at the US embassy in Havana by 60 percent.
Sources: Cubanet, El Nuevo Herald.