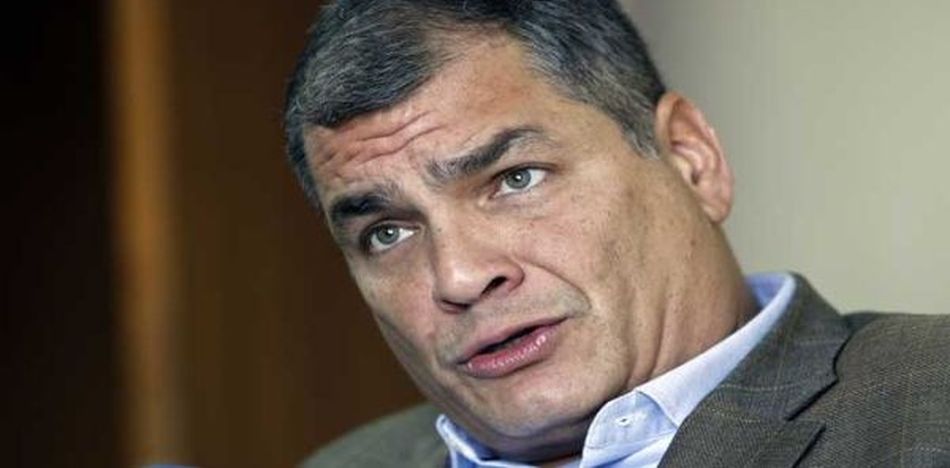 EspañolFormer President of Ecuador Rafael Correa posted a video on Facebook saying he would defend President Jorge Glas — his former Vice President — against any claims of alleged involvement in the Odebrecht corruption case. "It's a good idea," he argued, and claimed that Glas is an "honest man."
Last month, Glas asked the Alliance PAIS political coalition to lift his immunity because has done nothing wrong and therefore has nothing to fear.
"I am willing to give my life defending an innocent, honest man," Correa, who is in Belgium, said in response. "I'd rather lose everything than see an honest man in jail."
The video, which lasted an hour and 20 minutes, also featured Correa expressing his "regret" at the fact that he allowed the Brazilian construction company to resume operations in Ecuador in 2012 after it had been expelled in 2008.
"I wish I had never have allowed Odebrecht to return," he said, "but remember that they paid everything, and submitted themselves to everything that we imposed."
The former President reiterated his defense of his Vice President through social media and ensured his innocence despite the fact that Ecuador's Attorney General Carlos Baca Mancheno claims to have sufficient evidence to link Glas to the crimes he is being accused of.
The most crucial evidence looks to be an audio recording between Glas and former Director of Odebrecht José Conceição Santos. In the recording, Glas can be heard discussing a price adjustment for a pipeline, outstanding debts with the company and other payments. At one point, he mentioned the hydroelectric plant Manduriacu.
Source: La República; Metro.