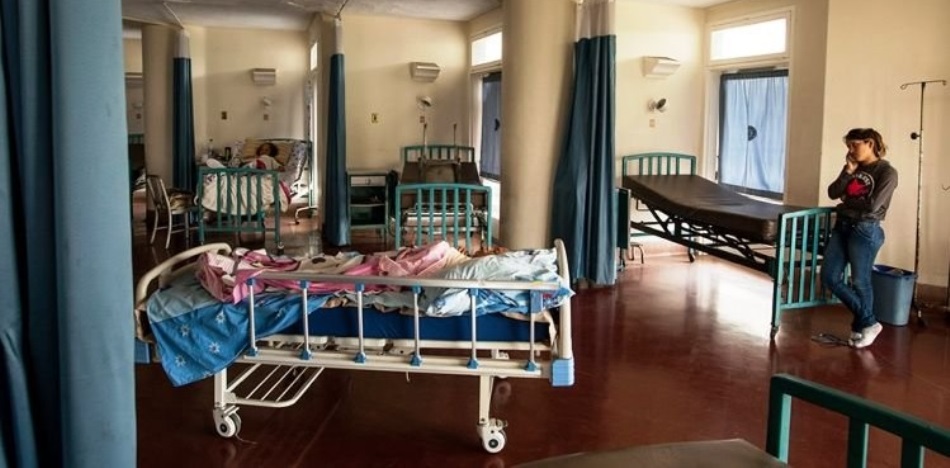 EspañolVenezuela's medical crisis has driven a new wave of Venezuelans out of the country in search of help, as authorities in Guyana and other bordering countries report an increasing number of refugees searching for basic healthcare.
Head of the Medical Council of Guyana, Shamdeo Persaud, said that Venezuelans are treated free of charge even as malaria cases in border areas have increased and a measles outbreak spreads from Venezuela.
Leader of the White Water Indigenous District Cleveland DeSouza said as many as 200 people can cross the border any given day.
Venezuela's political crisis has bled into widespread food and medical shortages for some time now, causing families to travel to neighboring countries such as Colombia in search of basic healthcare and vaccines for children.
In February, at least 40 families per day were arriving in Cúcuta, Colombia requesting vaccinations for their newborns. Due to scheduling difficulties, only 20 people per day could be seen by a doctor.
Brazil has also felt the impact of Venezuela's crisis. In the first six months of 2017 — during a moment of significant democratic backsliding, human rights violations and medical shortages — approximately 7,600 petitions of refuge were filed with the country, far surpassing the previous year.
The situation along the border of Roraima, Brazil — especially in the town of Paracaima — is increasingly difficult due to the number of refugees that Federal Police and other public services have to deal with.
Source: El Vocero