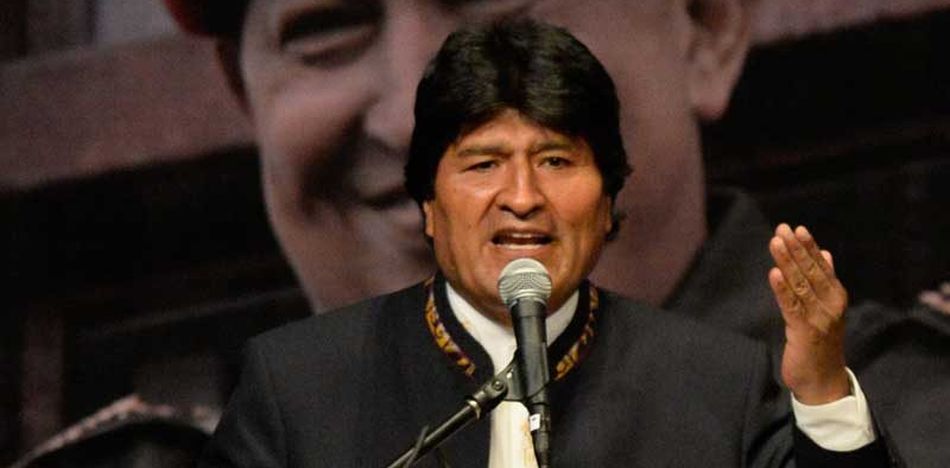 EspañolBolivia has been a long-time friend to Venezuela, but the deteriorating situation under President Nicolás Maduro's regime has made that increasingly difficult, or at least increasingly absurd in the eyes of the international community. This week, Bolivian President Evo Morales took to Twitter to compare Maduro to one of the founding fathers of six South American nations, Simón Bolívar.
"Defending Venezuela is defending the sovereignty of Latin America, defending Maduro is like defending Simón Bolívar, our Great Revolutionary" he tweeted.
Defender a Venezuela es defender la soberanía de Latinoamérica; defender a Maduro, es como defender a Simón Bolívar, gran revolucionario.

— Evo Morales Ayma (@evoespueblo) August 20, 2017
Morales also took the opportunity to embrace the countries denouncing potential United States intervention in Venezuela.
"Despite ideological differences, we salute countries that rejected US military intervention in Venezuela," he said. "Sovereignty is dignity and freedom."
"In the face of a resounding failure of military intervention, the United States is talking about a 'peaceful solution' in Venezuela, and we will never accept any interventionism," he added.
Bolivia is one of the few allies left to the Venezuelan dictatorial regime and supports the illegitimate National Constituent Assembly Maduro managed to push on the Venezuelan people through an illegal, fraudulent election. The Assembly recently overtook the legislative body of the government and intends to rewrite the constitution.
The Constituent Assembly has been rejected by a large part of the international community, including Colombia, Panama, Peru, Argentina, Brazil, Mexico, Costa Rica, Switzerland, Chile, Spain and the United States. Despite this outcry and overwhelming disapproval from the majority of Venezuelans, Maduro's regime has carried forward with the Constituent Assembly.
Morales has been a loyal supporter of Maduro's actions, including a suggestion that Bolivian business manager Peter Brennan be expelled after he said he hoped Bolivia would never get to the point Venezuela finds itself at today.
Sources: Los Tiempos; Telesur;Página Siete.