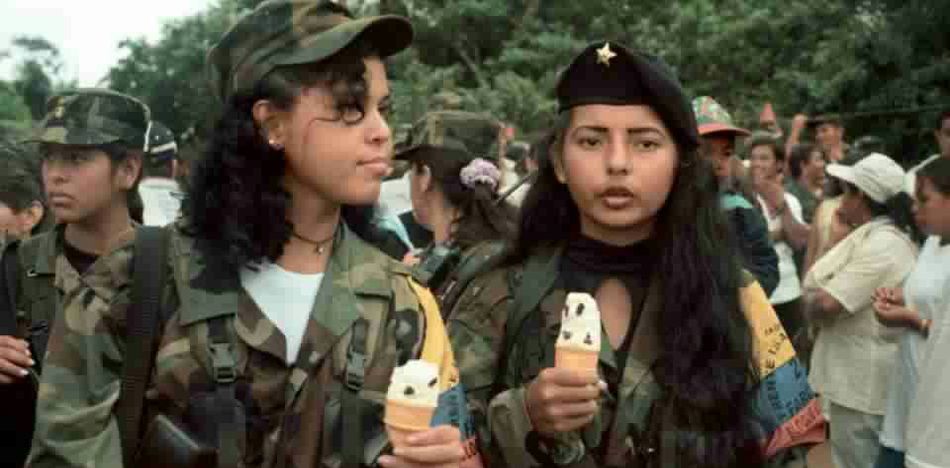 EspañolBy Manfred Grautoff
Last week, the Revolutionary Armed Forces of Colombia (FARC) surrendered 119 children, according to an official statement released by the Committee of the High Council for Human Rights. Despite this fact, doubts about underage recruitment persist.
One reason is that this particular organization is used to employing "ideological marketing" to cover up the truth. We only need to examine a report by the office of Colombia's attorney general, which determined that the largest recruiters of children inside FARC were the factions led by Iván Márquez, Isaías Trujillo, Rubín Moro, and Sergeant Pascuas.
This means that Márquez, the second-in-command, is the intellectual author of this crime against humanity, which should disqualify him from running in elections as he pretends to. It also brings to light the shortcomings committed by the Colombian government's negotiating team; they shouldn't have compromised on the issue of political participation.
According to the report on FARC's recruitment of minors, the Eastern Bloc recruited 7,897 children, meaning that Commanders Mauricio Jaramillo and Carlos Lozada are responsible for a grave breach of international humanitarian law. Despite such serious criminal conduct, they are openly engaging in political debate in several media outlets, perhaps hoping that they can shed their criminal pasts and become respectable politicians.
        Figure 1. Recruitment of minors according to FARC structures (figures in thousands)
The recruitment of children is a divisive issue, even in war zones, as it breaks family unity. Minors are still in development, which makes them easily influenced. This ends up degrading the military confrontation because hate and retaliation inoculated by ideologues amplifies the violence and is transmitted from generation to generation.
That is why terrorist groups such as Hezbollah and Hamas are denounced for employing children who in their teenage years will eventually become a tool for perverse ends, such as human bombs with the sole purpose of mass-killing.
The FARC do not differ, at this point, from these other terrorist organizations, which is why Colombia cannot let into its democratic politics ideologues such as Carlos Lozada, Iván Márquez, and Pastor Alape, who through their revolutionary rhetoric transformed generations of peasant children into people that resent society and justify any violent act or expropriation of property rights as one of justice. This situation explains why young people who were born or were molded inside the FARC do not want to leave designated transition zones.
It's true that a dialogue had to be opened to stop the war, which implies showing the reality of the conflict, with the aim of obtaining truth, justice and reparations. It is for this reason that the National Center for Historical Memory produced a report called Basta Ya, which aimed to approach the investigation of the war in an objective way.
Chapter one, in relation to the issue of child recruitment, investigates who the main recruiters were, following a methodology of in-depth interviews with victims in representative events, which resulted in the FARC being responsible for 60 percent of the cases, followed by paramilitary groups with 20 percent and, finally, the ELN rebels, who are responsible for 15 percent.
The Center for Historical Memory also produced a word cloud from that report, revealing that the forced recruitment of minors was a practice aimed at forcing population displacement and creating sexual slavery. The word "discourse" also appears — which is to say, it was used to indoctrinate minors.
Figure 2: Analytical Report from Basta Ya Recruitment of Minors Section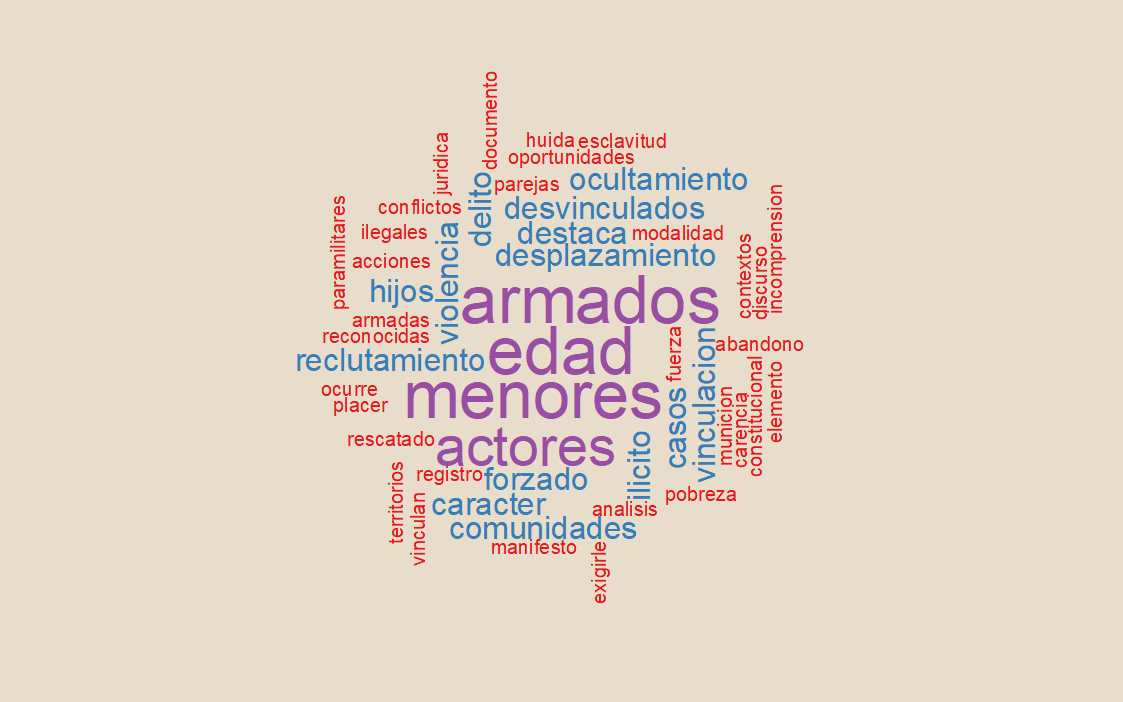 What is striking about this report is the narrative shaped by researchers. It is curious that though the FARC are the main recruiting group, the acronym of this armed group does not appear in the word cloud, while the paramilitary counter-movement does.
FARC leaders are responsible for the massive recruitment of children. They have used it as a systematic strategy under a command and control structure with the aim of displacing people uncomfortable with their objectives, in addition to using it as a form of modern sexual slavery.
The Colombian state must recover these young people by means of intervention policy, otherwise the discourse of class struggle, hatred, and justified crime could hinder their return to civilian life. It would also create a time bomb that could threaten the pact's stated goal of avoiding more conflicts.
Manfred Grautoff is the Director of the Geostrategy think tank. He is also a university professor, defense economics researcher and military analyst. Follow him at @mgrautoff.