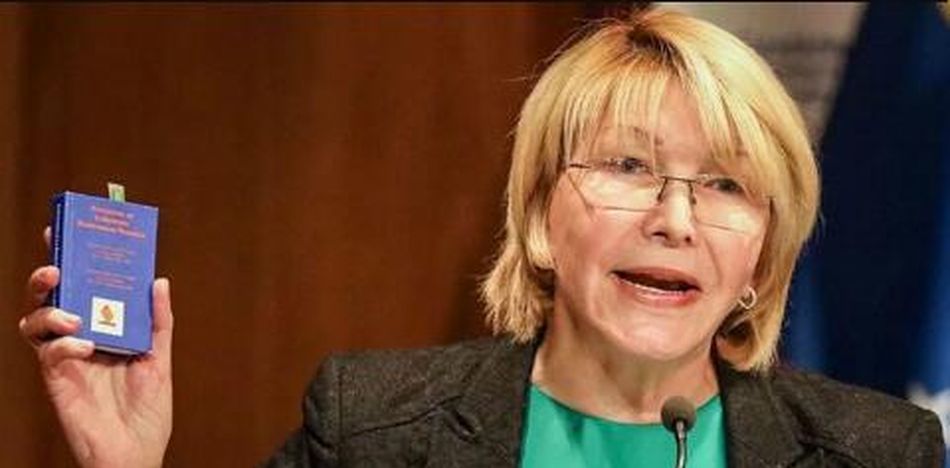 EspañolLuisa Ortega Díaz, Venezuela's attorney general who fled to Colombia due to the dictatorship's constant threats against her, denounced last Friday that 64 Venezuelan prosecutors have been arbitrarily prevented from leaving the country.
"Many prosecutors were violently dismissed from their jobs, 64 national prosecutors specialized in corruption were banned from leaving the country without due process, that is, at the whim of the government," denounced the official irregularly dismissed by the regime.
Ortega alleges that those prosecutors were targeted because they possess information on the Odebrecht case, "the greatest corruption case in the region," which she has recently tied to the Nicolás Maduro regime.
"They know that we have all the information and details about the whole operation, numbers and names of those involved in the illicit enrichment. This investigation involves Mr. Nicolás Maduro and his closest people," said Ortega Díaz, who phoned in at the Latin America's Summit of Prosecutors and Attorney Generals held in Mexico.
The attorney general had already revealed that Maduro is involved in the giant bribe scandal surrounding the Brazilian construction company. "[It] has them very worried because they know we have that information and details of all operations," she said.
"I wish to warn you that now, any information that you forward to the Public Prosecutor's Office will be used for opposite purposes… The evidence will be destroyed," claimed Ortega Díaz, who had to flee the institution on a motorcycle earlier this month after regime supporters stormed in.
"In Venezuela we are living a very difficult situation, a crisis, due to a government that is not democratic. The regime has interpreted the independence of the government's Citizens branch as a threat to its stability. Many prosecutors were violently dismissed from their workplaces. Many have had to leave the country out of fear of reprisals, even against their lives," she added.
Luis Ortega Díaz left Venezuela on the evening of August 17 along with her husband, Congressman Germán Ferrer. Hours before, the regime's right-hand man, Diosdado Cabello, had ordered the arrest of her husband, and, consequently, their home was raided.
On August 5, the regime's National Constituent Assembly dismissed Attorney General Luisa Ortega. That day, the Venezuelan police did not let her enter her office in Caracas.
The persecution began when Ortega, a former supporter of Maduro, began to distance herself from the regime and denounce its increasing authoritarianism.
Sources: Infobae, El Nacional, CDN.