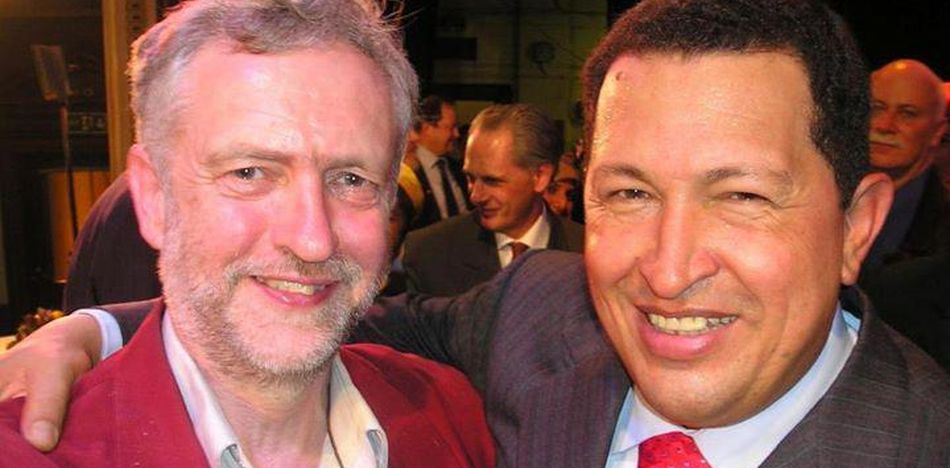 The main leader of the British Labor Party, Jeremy Corbyn, a longtime supporter of Chavismo in Venezuela, has issued a statement condemning Venezuelan demonstrators and lamenting the alleged martyred "security forces who have been killed by people on the streets."
"I am very saddened by the lives that have been lost in Venezuela," said the British leader.
Corbyn also said that he condemned "the violence perpetrated by either party, by all parties"; however, when he was questioned whether or not he condemned Maduro's actions, the main leader of the Labor Party avoided criticizing the authoritarian regime.
For Corbyn, the solution to the crisis in Venezuela is "a dialogue and a process that respects the independence of the judiciary and respects the human rights of all." This, despite repeated evidence that such talks have not yielded results.
The British leftist leader has even congratulated the dictator of Venezuela, Nicolás Maduro, for the National Constituent Assembly, an official initiative that has been carried with the aim of invalidating the nation's opposition-controlled National Assembly, and doing away with democratic institutions, further cementing Maduro's absolute power.
Despite a widespread popular uprising, that has been violently repressed by state security forces, causing more than 120 deaths, Corbyn appears to place ideological affinity with his socialist comrade Maduro over human rights considerations, even though virtually the entire international community has aligned to reject Maduro's power grab.
Labor MP John Spellar said his leader's statements are ambiguous and called for an "unequivocal" position on the part of the Labor Party in favor of "freedom in Venezuela."
Corbyn must "acknowledge the regime's failure, the political crisis it has provoked and place itself firmly with the people of Venezuela and the legitimate constitutional bodies," Spellar said.
At this point, the Venezuelan socialist regime only retains support from its traditional hardline Communist allies Cuba, Nicaragua, and Bolivia.
Sources: Daily Wire, Reuters, El Nacional