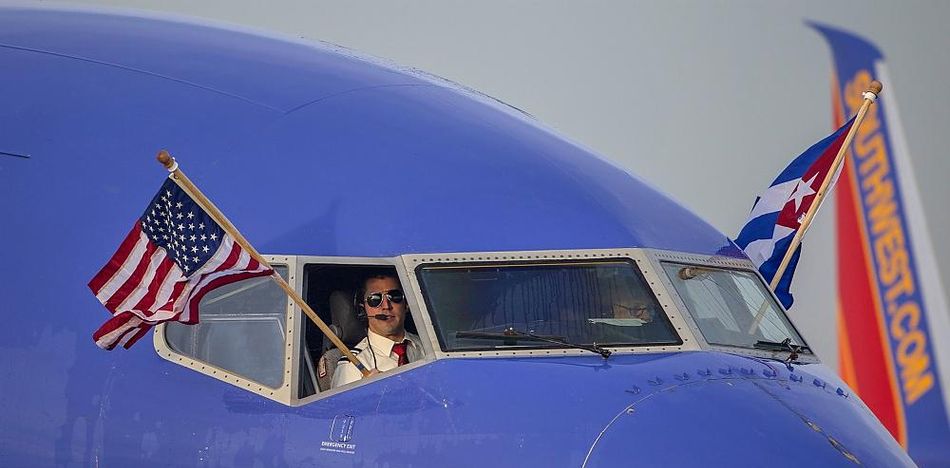 EspañolSouthwest Airlines announced that it is canceling flights to two Cuban destinations due to "unsustainable" service in those markets.
"Our decision to discontinue other flights to Cuba is the result of an in-depth analysis of our performance over several months, which confirmed that there is no clear path to ensure service sustainability to these markets," said Steve Goldberg, the Director of the company's Florida branch.
Southwest Airlines is not the only airline that has decided to take such measures. Companies such as JetBlue have also opted for cuts, while others, such as Spirit Airlines Inc., Frontier Airlines Holdings Inc. and Silver Airways Corp. Air have completely closed traffic to the island.
The two destinations that will be canceled as of next September are Varadero and Santa Clara. The Dallas-based airline will continue flying from Fort Lauderdale and Tampa to Havana.
According to their statement, Southwest Airlines seeks to "concentrate" its future service in Havana after difficulties attracting passengers to other destinations.
The decision also takes into account the fact that US laws on tourism to Cuba have continued to make such flights less attractive to potential passengers.
On June 16, US President Donald Trump announced travel restrictions from his country to Cuba as one method of toughening policies with the island, whose government continues to fail to live up to human rights standards.