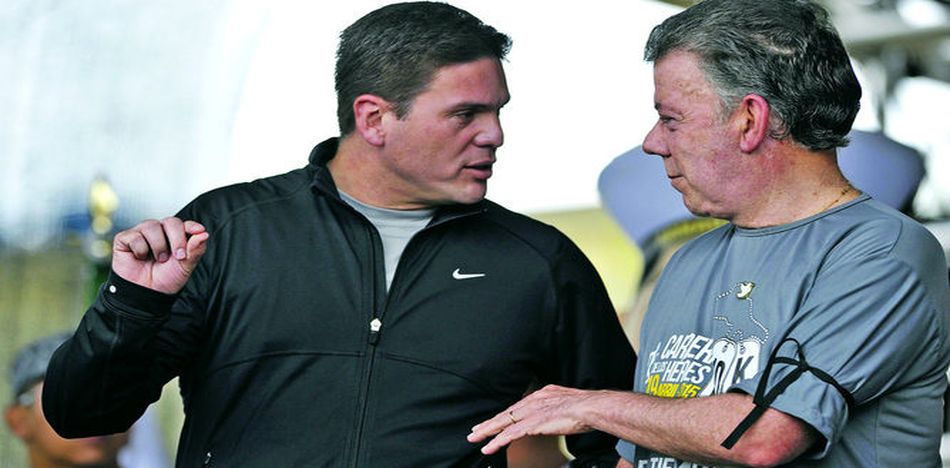 EspañolOfficials have recently expressed their concern that not all the arms belonging to The Revolutionary Armed Forces of Colombia have actually been surrendered in accordance with a peace deal with the government.
Recently, Former Colombia Ambassador to the United States and former Defense Minister Juan Carlos Pinzon said not all arms have been surrendered as some officials have claimed, though Colombia's President Juan Manuel Santos seemed to disagree.
"(History) has been correct in saying that the desire for power brings out the worst in human nature," he said in an interview with Blu Radio. Santos also avoided responding directly because he didn't want to get "caught up in controversies."
FARC reached a peace deal with the Santos adminsitration late last year, and has since been surrendering its weapons to a United Nations task force assisting with the disarmament.
5. Es un error celebrar la entrega de las armas como si fuera la totalidad. Es claro que farc y disidencias tienen armas. Más transparencia!

— Pinzón Bueno (@PinzonBueno) June 27, 2017
Tweet: It is a mistake to celebrate the surrendering of weapons as if that were everything. It is clear that the FARC and their dissidents still have weapons. We need more honesty!
Santos also said in his interview with Blue Radio that Ambassador Juan Carlos Pinzon had made an alliance with former presidents Álvaro Uribe and Andres Pastrana — one which he said is "not motivate by a noble cause."
"I look on this allegiance with a certain amount of sadness," he said. "It's motivated by very negative emotions that I hope we can eradicate from the hearts of Colombians: hate, jealousy, selfishness. Negative emotions that are very powerful, but very destructive."
He went on to describe his opposition as acidic, rancorous and "full of lies."
"I have put up with it for almost seven years," he said, "and sometimes I say, 'thank God for it, because as a result I have been forced to work harder and achieve better results.'"
Source: Blu Radio