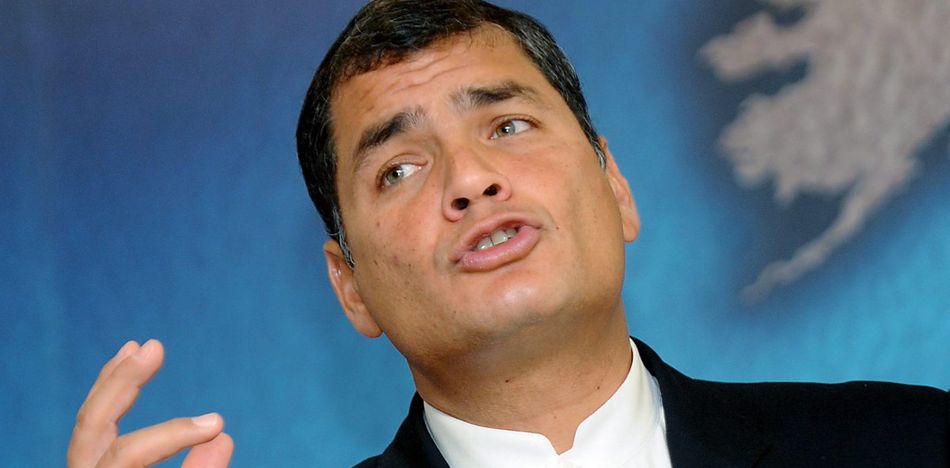 EspañolFormer President of Ecuador Rafael Correa confirmed that there was an arrest warrant issued for his former Minister of Public Works Walter Solis but that it has nothing to do with the Odebrecht case.
"The arrest warrant against former Minister Solís is not about Odebrecht, as the press falsely claims," the former president wrote on his official Twitter account.
According to Correa, the arrest warrant is for a case that he himself denounced and that has spent four years under public investigation.
"They're only out to humiliate," he said. "Do you remember that the same thing happened to Lula?"
La orden de detención contra el ex ministro Walter Solís no es por el caso Odebrecht, como falsamete afirma la prensa. Es por un caso que…

— Rafael Correa (@MashiRafael) June 11, 2017
Tweet: The arrest warrant issued against former Minister Walter Solis is not about the Odebrecht case, as the press falsely claims. It is for a case that…
The former head of state also complained that "certain executive officials, control authorities and even judges, are following opposition rhetoric, which could care less about the anti-corruption struggle. It is just looking for 'political trophies.' If they don't find any, they'll have to make them up. "
Solís is a civil engineer who graduated from the University of Guayaquil and has a master's degree in environmental management. He was appointed Minister of Transportation and Public Works in former President Rafael Correa's adminsitration on June 22, 2015. Solís also served as head of the Housing portfolio and the National Water Secretariat (Senagua) for the same administration.
The arrest warrant for Solís as well as former Minister Duarte was issued days after he left the country for Peru, where he is reportedly seeking political asylum.
https://twitter.com/fevillavicencio/status/873398533554044929?ref_src=twsrc%5Etfw&ref_url=https%3A%2F%2Fes.panampost.com%2Fkarina-martin%2F2017%2F06%2F11%2Fexministro-de-rafael-correa%2F
Tweet: Arrest warrant issued for former Minister Walter Solis was issued days after he left the country, as well as former Minister Duarte. #Odebrecht
Sources: La República, El Telégrafo.