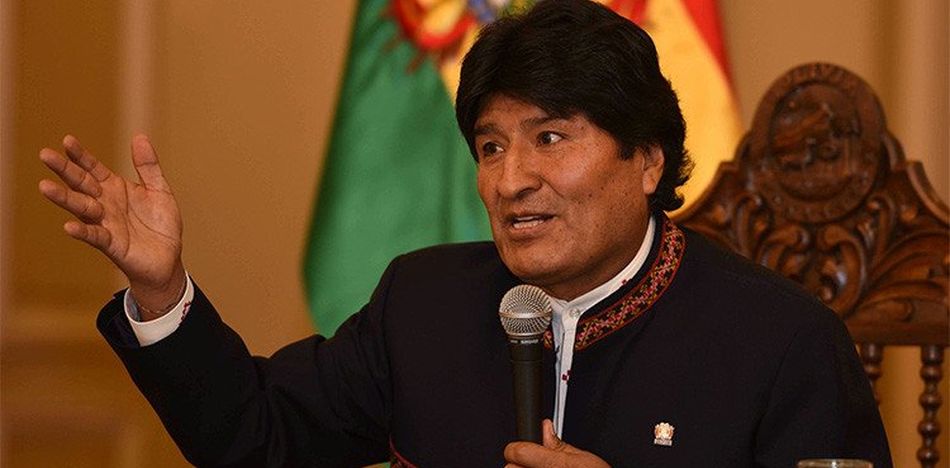 EspañolPresident Evo Morales announced that he will report Chile to the Organization of American States for the "unjust and violent detention of nine public servants who were fighting against smuggling."
Morales said the appeal will detail the unjust detentions, denial of visas and racial discrimination suffered by the nine officers, who were working near the border of the two countries.
Bolivia and Chile have a rocky historical relationship that has soured again in recent years, in part due to disputes over access to the ocean. Last month, however, Morales ordered officers to the border to combat smuggling, which, Chilean officials said, made them uncomfortable.
The torture claims have become public days before Chilean justice officials decide the future of the nine officials, who are accused of crossing the border through an unauthorized entryway to steal trucks.
Bolivia denies that version of the story, arguing that Chile detained the Bolivians in their territory when they tried to seize a smuggling truck that had crossed the border.
Bolivia Justice Minister Hector Arce said the officers were forced to lay on the ground and were subsequently kicked in the face and head, and had guns fired next to their ears.
"This is an act of torture that is not even admitted for prisoners of war," he said, adding that the way Chile has behaved is revealing and heartbreaking.
One officer, Brian Leandro Quenallata, testified last Friday in a Chilean court.
"Even though we told them that we were customs and military officers, that we were also in uniform, they stopped us. I was forced to get on my knees, and when I did that, a civilian who was there kicked my head and then a person hit me hard on the head and blood ran down my head and stained my clothes … I had been hit by a woman with a wrench and that's why I had a head injury and was full of blood."
Another official, David Cimar Quenallata, said he identified himself as a Bolivian Customs agent, and made it clear he was in Bolivian territory. But the Chilean officers allegedly ignored him and threatened to kill him, all while Chilean police officers were watching.
Diego Guzmán's statement was also read by the Minister of Justice: "Not only were there militarized police surrounding us, there were also civilians. One went directly toward me with a wrench that went straight to my face. "