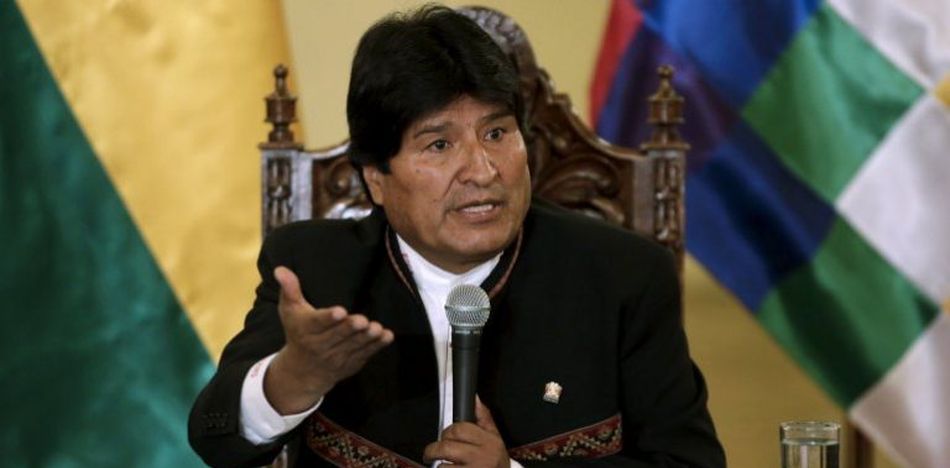 Six opposition leaders denounced political persecution for opposing the current president Evo Morales' candidacy.
Former presidents Jorge Quiroga (2001-2002) and Carlos Mesa (2003-2005), former president Victor Hugo Cardenas (1993-1997), the governor of the region of Santa Cruz, Ruben Costas; the mayor of La Paz, Luis Revilla, and the leader of National Unity party, Samuel Doria Medina, accused the government of "breaking the limits of independence" between powers and transforming the judiciary "into an instrument of political persecution."
"Most of us, like hundreds of fellow citizens, are subject to processes and trials whose sole purpose is to decapitate anyone who expresses different ideas and positions and criticisms of those who govern to avoid the formation of democratic alternatives," said the joint statement.
The manifesto in which they denounce the opposition's persecution also rejects the ruling party's intention to nominate Evo Morales again, because it is "unconstitutional and would imply that they have turned their back on Bolivians' inalienable sovereignty."
The opposition leaders said that the complaint about the "critical situation that Bolivian democracy is going through," will be presented before international organizations.
Likewise, the opposition leaders asked to for the opportunity to debate with Morales, in order to address issues of democracy and human rights in the country. However, the president rejected the invitation.
"I do not debate with the opposition, they do not have programs, I can only talk to the people," said Morales.
Morales also took the opportunity to comment on the meeting and the opposition's joint manifesto, underestimating it.
"They are taking aim at the justice system, but they do not have the morale to do it. The US embassy used to be in charge of the justice system," he said.
Sources: El Nuevo Herald; El Deber; Agencia EFE; Hispan TV