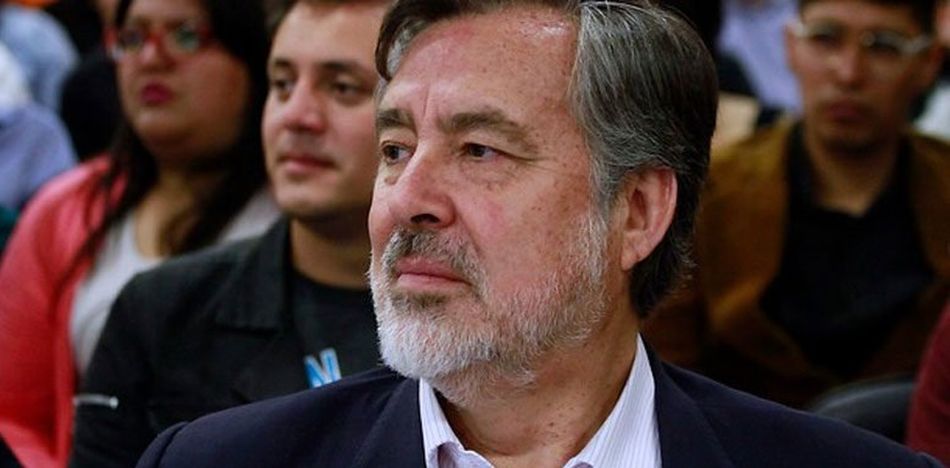 EspañolChile's Socialist Party endorsed Radical Party Senator Alejandro Guillier for President April 9, forcing former President Ricardo Lagos to drop out of the race.
"I have decided to give up my aspiration to reach the Presidency of the Republic again," former President Ricardo Lagos said after obtaining only 36 votes to Guiller's 67. "Life goes on."
Carlos Montos, an advisor to Lagos, said the decision is a "historical error" and that Guillier was only chosen because of the most recent surveys.
The decision had been debated since last week when several members of Lagos' team hinted that the former president would evaluate whether he would continue or not in the race, depending on the Socialist Party's resolution.
On his behalf, Lagos stated that:
"I will continue to accompany them all in this task. Chileans know me, I am not a ruler, I know how to listen to the voice of the people and submit to their verdict. I am in politics to serve the country, not to accumulate honors. To look for formulas and constructive answers, not to make populist and demagogic gestures."
Meanwhile, Guillier commented on Twitter that now his goal is to achieve a "progressive victory" while also thanking socialists for their support.
Agradezco el apoyo del pueblo Socialista. Vamos a las primarias con unidad para proyectar triunfo progresista para un Chile mejor

— Alejandro Guillier (@guillier) April 9, 2017
Tweet: "I appreciate the Socialist support. We will reach the primaries with unity, to project a progressive victory for a better Chile."
"I hope to win, that we will reach December very united and show signs of governability," he said, "but from a progressive standpoint, of social change, more justice and solidarity. Thank you very much to the socialist people, I will not disappoint you."
Sources: El Nuevo Herald; ADN radio; La Tercera; 24 horas.