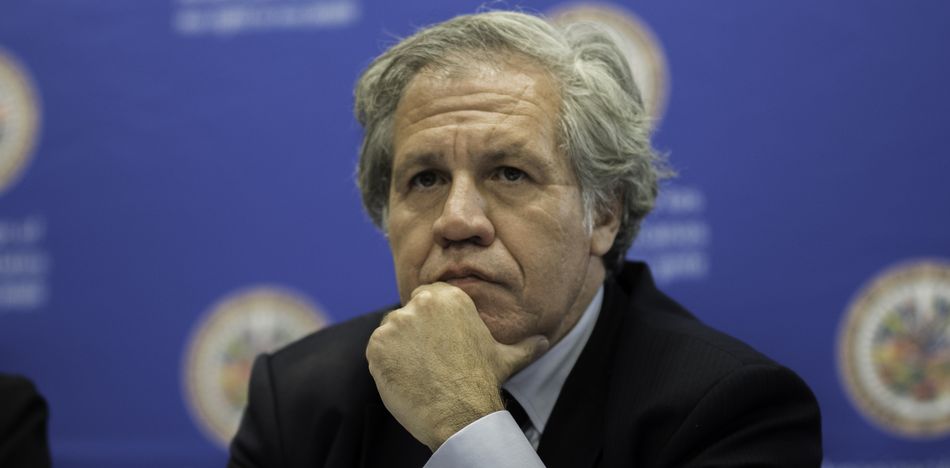 On April 4, the Venezuelan opposition held a march with the aim of reaching the National Assembly, where a session was scheduled to begin the removal process of judges from the Supreme Court of Justice.
However, the Bolivarian National Guard and the National Police prevented the demonstration from fulfilling its objective by spraying the protesters with tear gas, pellets, and even gun shots.
Due to these events, the Secretary General of the Organization of American States (OAS), Luis Almagro, manifested his absolute rejection towards the Venezuelan regime's repression against demonstrators.
"What has taken place has led me to condemn the brutal repression carried out by the Venezuelan government against demonstrators in the streets of the Venezuelan capital," he said.
The OAS memorandum stated that the protest was "violently suppressed by the Bolivarian National Police, which included civilian shock forces in the service of the authoritarian regime installed in Caracas." The document made clear that the protest was summoned under the protection of the right of free expression and freedom of protest.
Likewise, Almagro denounced that the repression by state security forces violated citizens' civil and political rights while their physical integrity and right to life were also undermined:
It is absolutely unacceptable that the authoritarian frenzy that has led the Venezuelan government to abandon democracy through a self-induced coup d'état, and to place itself beyond the inter-American constitutional legality, has become once again into repression against its own people.
Almagro urged the Venezuelan regime to stop repressing its people and to restore democracy.
Sources: Efecto Cocuyo; El Nacional.