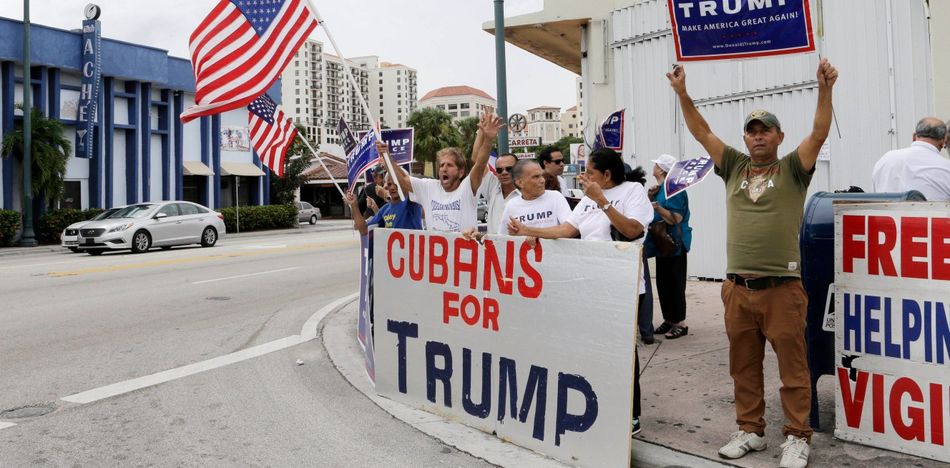 EspañolThousands of Cubans took to the streets of Miami this weekend to march in support of President Donald Trump.
Around 2,000 people gathered at Tropical Park March 4 for the demonstration expressing approval of the new administration's policies.
The demonstration was part of a national campaign seeking to "improve" Trump's image, as levels of popularity are below expectations.
"Obama negotiated with Cuba without asking for anything," one person at the rally said. "Everything was in favor of the island and that is going to backfire."
Latinas for Trump organized the event as well as Cubans4Trump, Tea Party Miami and Miami Dade Citizens 4 Trump, among others.
"There is a lot of support for the President," Ingrid Carvajal of Cubans4Trump said. "We chose him because he said he had a plan for America and he has fulfilled that plan."
Other demonstrations took place throughout the country in more than 60 cities, many of them involving Cuban-Americans expressing their support.
"As a veteran, I know the immigration problem is very bad," said Coralin Parker, who was wearing a US Navy Veteran cap.
Many also supported Trump's call to revoke and replace Obamacare.
Sources: Cibercuba; Cubanet; El Nuevo Herald.