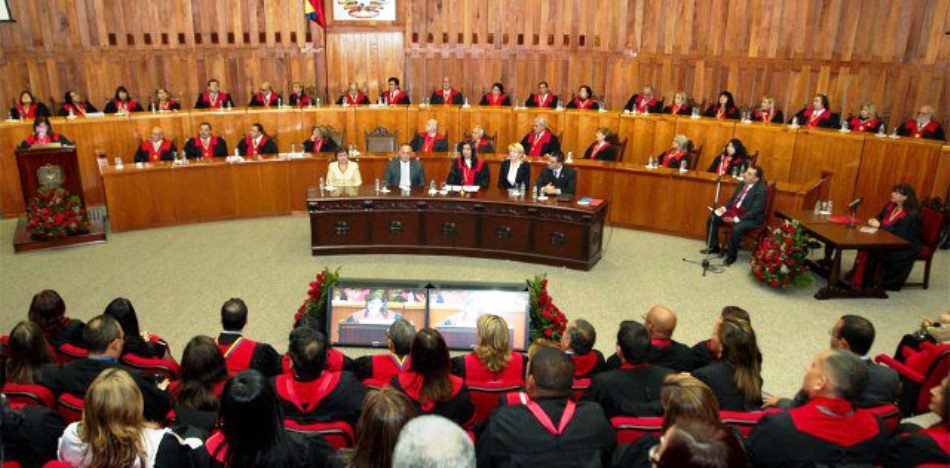 The Venezuelan Supreme Court ordered Venezuelan MPs to refrain from continuing with the "political responsibility" measure against President Nicolás Maduro, declaring the impeachment "null and void."
"In judgment No. 948 of November 15, 2016, the court ordered the deputies of the National Assembly to refrain from continuing the procedure of declaring 'political responsibility' against the President of the Republic," said a communiqué issued by the tribunal and released last Thursday, December 15.
The communiqué also indicates that the National Assembly (AN) can not dictate any type of act, "whether in the form of an agreement or otherwise, that is outside of its constitutional functions, contrary to the text of the Constitution; in accordance with the jurisprudence of the Constitutional Chamber."
The Chavista-dominated Supreme Court still holds the National Assembly in contempt, and thus has deemed the measures that they have passed to be unconstitutional "and, therefore, absolutely void and lacking any validity and legal effectiveness, any acts emanating from the National Assembly, including laws that have been approved by them."
In a press release published last Thursday, the Supreme Court declared itself to be the competent authority in approving actions taken by Venezuelan Attorney Dr. Reinaldo Muñoz to interfere with legal procedures undertaken by the National Assembly.
The opposition-controlled National Assembly has restarted the impeachment process against President Nicolás Maduro, under the pretext of failure to discharge his Constitutional duties.
The trial had been canceled with the intention of facilitating the beginning of dialogue with the government last October 30; however, the opposition has mentioned on several occasions that the government has not complied with the agreement. On December 6 the Venezuelan opposition decided to leave the negotiating table and continue with its political agenda, which includes the impeachment trial of Maduro, and a return to street protests.
"It is the only answer that we have when faced with a regime closed to any democratic solution … before the serious hunger that Venezuelans are enduring leads to violent social unrest and chaos," said Ramos Allup at the presentation of a letter by assembly member Carlos Berrizbeitia, flanked by posters that said "Maduro Has Abandoned Us" and "Political Trial Now."
Sources: El Universal; La Patilla; El Tiempo; 20 Minutos