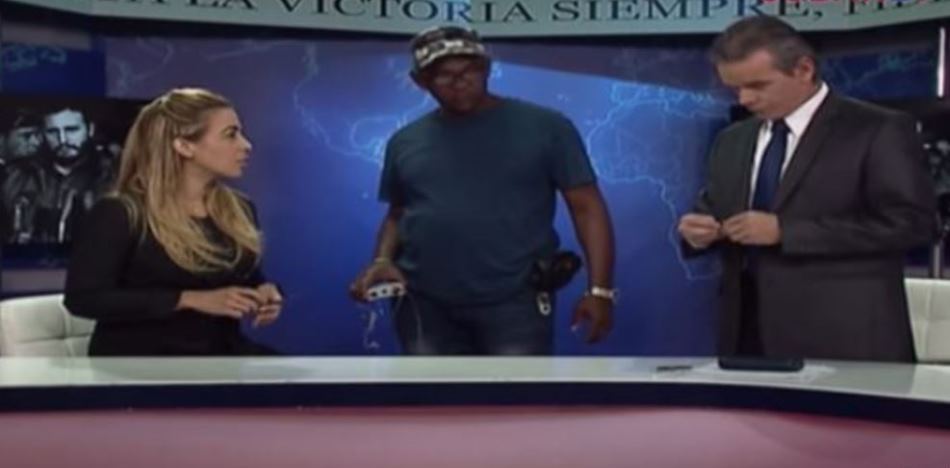 A video clip from a Cuban newscast apparently appeared by mistake, revealing a discussion between the announcers, about the ban on starting the newscast with the phrase "good afternoon" after the death of Fidel Castro.
In the video published by the independent press, Cubanet, you can hear TV presenters Froilán Arencibia and Mariuska Díaz debating how to greet the viewers when starting the transmission.
The discussion lasted for about two minutes, with some cuts in the video and audio, until the video cut out, leaving only the voices of the announcers, unaware that they were on the air.
"How are we going to greet the viewers? If we do not say good afternoon, we must say: 'Greetings'. Greetings yes" said Froilán Arencibia.
Hours later it was learned that the debate between the presenters was due to an interview that a journalist from Cuban Television intended to conduct with the singer-songwriter Silvio Rodríguez.
In a live broadcast, the presenter Cristina Escobar greeted the singer-songwriter with good morning, hoping to interview him; However, he replied "it is not a very good morning to tell the truth."
In the video clip that emerged as a result of the interview, Rodriguez refers to what happened as "rude" and says: "No matter what happens in the world, I greet you: good morning, good afternoon or good evening" she says to Arencibia, who also adds, "That is extremism."
But at the beginning of the news broadcast, the announcers began with the word: "Greetings".
Some Cubans are so brainwashed that you can't even say "Good morning" following the death of Fidel Castro.
Sources: Cubanet, El Nuevo Herald