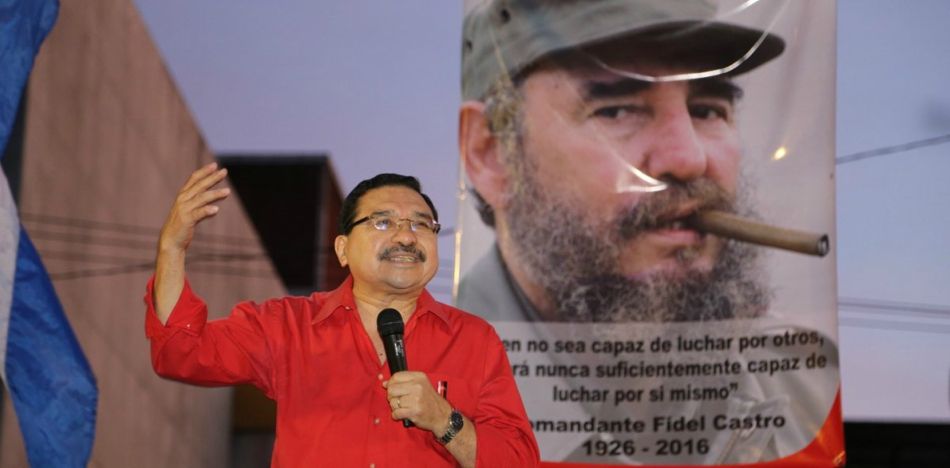 EspañolMembers of the leftist party Farabundo Martí National Liberation Front came clean this weekend about how Fidel Castro aided their side of the civil war that took place between 1980 and 1992.
FMLN members met on Sunday to discuss the passing of Cuban dictator Fidel Castro. Secretary General of the party Medardo Gonzáles recognized the support Castro had provided the party during the war, in the form of planning military and paramilitary tactics as well as healthcare for wounded soldiers.
"He accompanied us in this process and in this fight," he said, describing how he, Castro and others would dedicate hours to discussing general strategy and tactics that they wanted to implement.
FMLN rinde homenaje al Comandante Fidel Castro https://t.co/RRh0NaW6Zm pic.twitter.com/um9IpnayUq

— FMLN Oficial (@FMLNoficial) November 28, 2016
These statements contrast with those made by Castro himself in November 2000, when confronted by then-President of El Salvador Francisco Flores. During the tenth Ibero-American Summit in Panama, Flores accused Castro of having interfered in El Salvador, especially during the civil war, a conflict that left more than 70,000 dead.

On that occasion, Castro denied the accusations.
"You are accusing me of deaths in El Salvador," Castro said. "I haven't accused you. If I have to accuse you, I accuse you."
"Fidel also didn't hide what he did or what he was doing," Gonzáles recalled, and thanked Castro, the Cuban people, the COmmunist Party and Raul Castro for the help and support.
Sources: EDH, El Diario de Hoy.