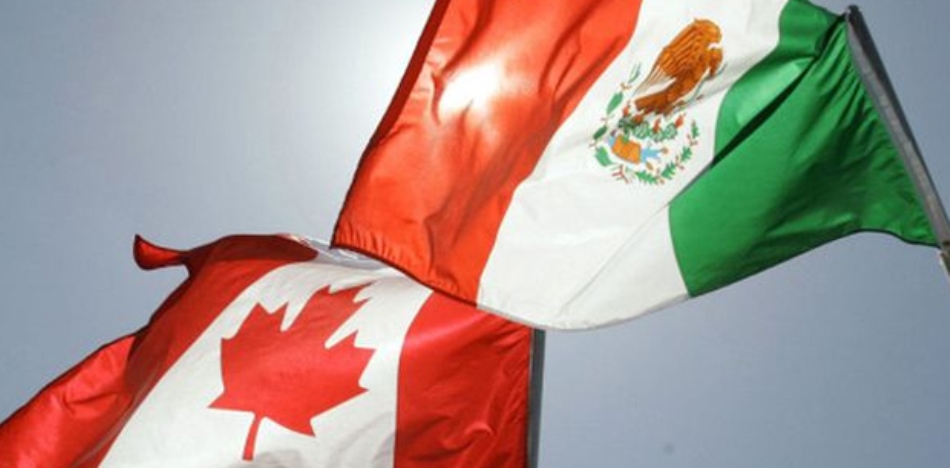 EspañolVisas in Canada may not be going away after all, as officials worry about the rise in Mexican asylum requests from the United States.
President-elect Donald Trump's pledge to deport over three million immigrants has caused many Mexicans to look for new options, many of which lay north of the border.
Canada's Minister of Migration John McCallum said the decision to not ask Mexicans to register for a visa could be temporary if asylum applications continue.
This is not the first time the Canadian government has expressed concern over the wave of Mexican immigrants entering the country.
Immigration lawyer Lorne Waldmanes said the government fears more asylum claims will come from Mexico, and is therefore hesitating on what to do with the visa requirement.
The announcement was made before anyone imagined that Donald Trump would be elected president, as his agenda is a very different one from that of the projected winner, Hillary Clinton.
Canada's Ambassador to Mexico Pierre Alarie said the elimination of the requirement would go into effect Monday, November 14, but didn't comment on whether it would be permanent.
All travelers, Mexican or otherwise, must obtain an Electronic Travel Authorization (ETA) to travel or transit by air. It isn't a visa, per se, but lasts five years and only costs seven Canadian dollars.
Sources: Sin embargo; Debate.