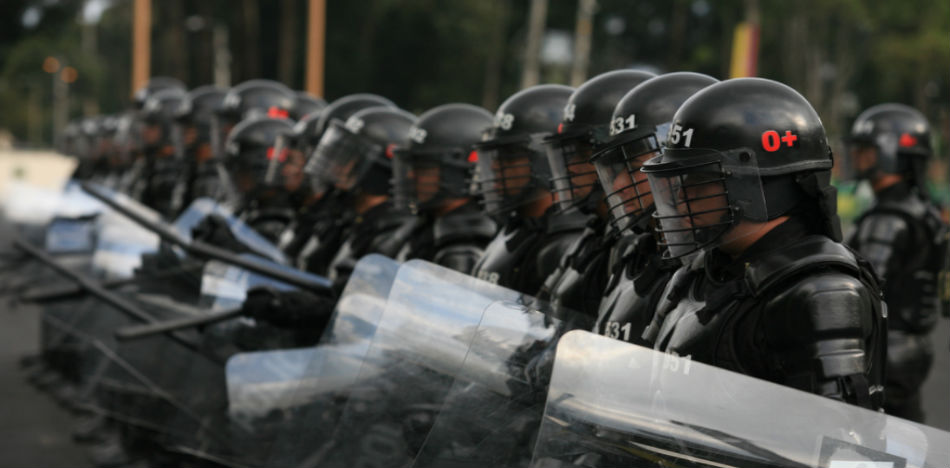 Español Sixteen Colombian officers were injured in an explosion near the Venezuelan Border on the morning of Wednesday, October 16.
A National Police truck was transporting a Mobile Anti-Riot Squad from a residential neighborhood in the city of Cúcuta near the country's northeast border with Venezuela when it was attacked by an explosive.
The squadron, part of the National Police, is responsible for dissolving demonstrations that could turn violent or affect the mobility and normal flow of Colombian daily life, which is reportedly what it was doing when it was attached by an unknown assailant, according to Cúcuta Mayor César Rojas.
Rojas confirmed that the police, through the Mobile Anti-Riot Squadron, had been carrying out attempts to recuperate public space invaded by peddlers, and said he believes there could be a relationship between this effort and the attack on Wednesday.
The Mayor's office reported no fatalities. All 16 members of the police inside the truck were injured, but walked away from the scene and are now safe. Homes in the immediate area were also damaged.
During the early hours of the morning, the area was cordoned off, and an investigation was started in hopes of identifying those responsible for the attack
Source: El Espectador