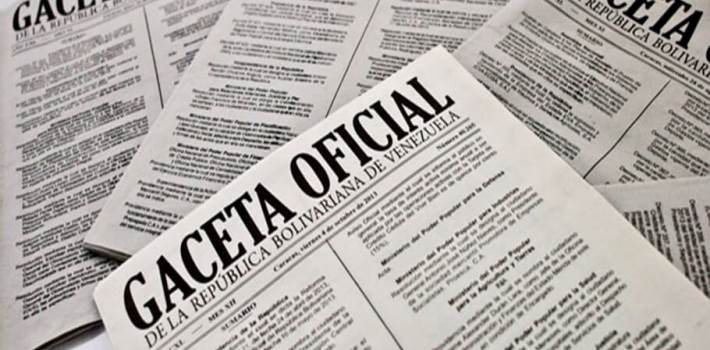 EspañolBusinesses in Venezuela must now sell up to 50 percent of their goods to state authorities.
The Local Committee of Supply and Production (CLAP in Spanish) requires that businesses sell them products to be redistributed to citizens through its ongoing food and goods distribution program, it was announced Thursday, October 13.
Food, personal hygiene and household cleaners are specifically subject to the new law.
The companies reportedly effected include "commercial companies," mills, factories agriculture and farms, manufacturing plants, processing plants and industrial slaughterhouses, an announcement said.
CLAP has been for some time the government's strategy for selling regulated products directly to Venezuelan households affected by the so-called "economic war."
As of late, many food banks have been struggling to deliver the promised amount of goods to Venezuelans. Areas known to be dominated by government opposition have reportedly felt the blunt of this struggle, complaining that they are sometimes completely excluded, or that members of the ruling PSUV Party receive preference.
But even pro-Maduro communities have reportedly said they have on occasion been left out of CLAP's deliveries, quite possibly because those within the institution are taking advantage of the resources for personal gain.
"They take from the food banks for their own interest, leaving other families without food," Regional Coordinator for the PPT Party José Acarigua Rodriguez, said. "This program is for the entire country."
But the new decree will further regulate CLAP, possibly alleviating the problem:
The decree seeks to "establish standards to regulate the mechanisms, terms and conditions of sale to companies or other public bodies, a certain percentage of the total production of a public or private company, or a productive sector, in order to stabilize the timely supply to CLAP."
The second article said that "public and private companies engaged in the production of inputs or goods from the food, personal hygiene and household cleaners are obliged to sell up to 50 percent of its production to public bodies…"
The government is responsible for determining what amount a company has to sell, according to "national need."
Both entrepreneurs and the opposition have expressed disagreement with the implementation of this decree, saying it is a measure that only exacerbates shortages by diverting products that should go to regular stores.
Sources: El Nacional; El Universal; Crónica.uno; Correo del Orinoco; Efecto Cocuyo.