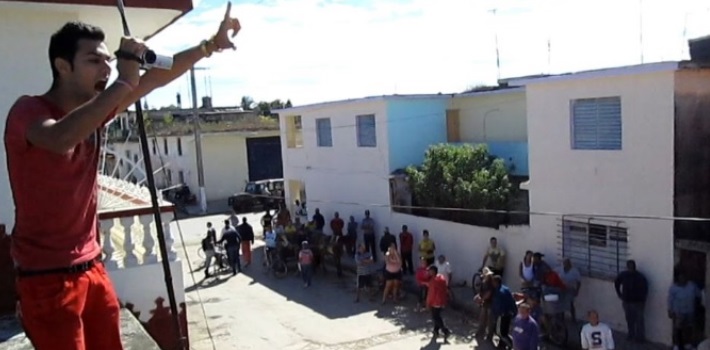 EspañolAfter covering the island's aftermath of Hurricane Matthew, more than six independent journalists in Cuba have been arrested.
Cuban officials reportedly accused them of undertaking "illicit economic activity."
Founder of Periodismo de Barrio Elaine Diaz as well as colleagues Monica Baro, Julio Batista Rodriguez, Thomas E. Perez and Geysi Guide were arrested for reporting "without permission" from the municipality of Baracoa in the province of Eastern Guantanamo.
Independent journalist Ignacio Gonzalez, who runs Prensa Libre en Caliente, spent 48 hours in custody after being arrested Monday at his studio in Central Havana.
Reporters said they have tried unsuccessfully to get government approval for reporting on issues around the island, but upon arriving in Baracoa Cuban authorities were only granting access to "accredited media" members.
Maykel González Vivero, a collaborator for Journal of Cuba, was also arrested for covering the storm, justified by officials as being in the "interest of state security." However, the charges against him were changed to "illicit economic activity."
According to authorities, confiscating a journalist's work is legal if they are doing it without a permit. 
Senior Program Coordinator for the Americas of the Committee to Protect Journalists Carlos Lauría said that though methods have changed, pressure continues against anyone attempting journalism in Cuba outside the official media — often through arbitrary arrests and threats.
"The independent press is growing, and so is censorship"
A report submitted to the General Assembly of the InterAmerican Press Association (IAPA) said that Cuba has seen an increase in the number of independent journalists despite repression and censorship by Raul Castro's adminsitration.
A report prepared by Yoani Sánchez, founder of digital newspaper 14ymedio and Regional Vice President of the Committee on Freedom of the Press and Information said they are taking stock of the country's situation. The paper focuses on the growth of government aggression in a press boom time.
The report contains specific cases of repression and harassment against independent press.
Sources: Martí Noticias; Incuba Today